But an injury may keep the superstar sidelined – and it has sent ticket prices tanking just a day before the match.
On Tuesday, CBS 2's Charlie De Mar talked with some pretty frustrated soccer fans, who traveled from all over the country for the chance to see one of the all-time greats at Soldier Field.
Messi – a once-in-a-generation soccer player with nothing left to prove. He now plays in the MLS for Inter Miami. The team will be in Chicago Wednesday night to face the Fire.
"In fifth grade, I used to print out pictures of Messi just to hang up on my wall," said Brandon Diosdado.
Diosdado spoke to us from his car as he drove some 12 hours to Chicago from Texas for the chance to see his hero. The superfan has traveled to Paris to watch Messi, and has already seen him play this year with Miami.
"I paid almost $1,500 for four tickets," Diosdado said.
But a leg injury has forced the phenom to miss four of Inter Miami's last five matches – and he could miss Wednesday's game as well.
Staff at the Globe Pub, a known soccer hangout at 1934 W. Irving Park Rd. in North Center, say Messi's injury might even impact business at the bar.
"We've kind of seen this coming, especially with his injury," said Claire Craigen of the Globe Pub. "So I'm going to be here. One of my bartenders is going to be here. We are going to make the most of it."
Zachary Digan's girlfriend surprised him with tickets to the Wednesday night game. They traveled from Kentucky.
"When I found out I was going, I was ecstatic," Digan said. "I mean, she could be a little arsty – so she made this little card."
He showed us a card his girlfriend had made with the message, "My life would be 'Messi' without you,'" and a drawing of a Messi jersey.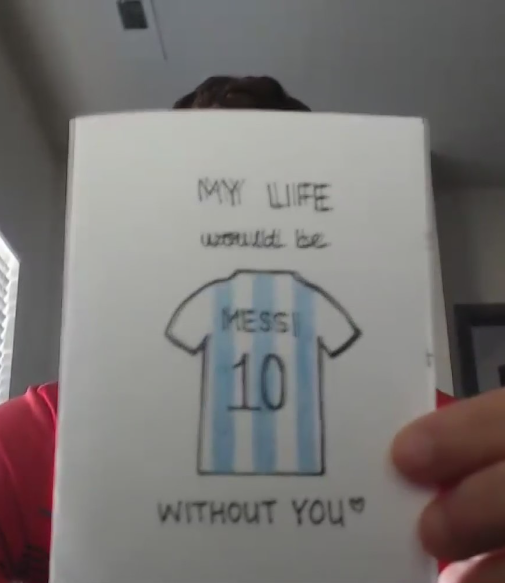 They spent $570 for two upper-deck tickets. But after word of Messi's injury, those same tickets are now going for about $40 apiece.
"I think there's still is some glimmer of home that he might actually go, but it's very deflating," Digan said.
Messi Mania has sold out Soldier Field – selling 61,000 tickets. The Fire typically average 15,000 fans per game.
The Fire said in a statement:
"While we don't yet know the official status of Lionel Messi's availability for our match tomorrow, as there's never a guarantee that an athlete will play on any given night due to several factors, we understand that many of our fans may be disappointed if they don't get the chance to see him play."
"I'm more sad than frustrated," said Diosdado. "I really wanted to him play, you know? Like, I don't know when will be the next time I'll get to see him play."
With uncertainty surrounding Messi, the Chicago Fire have offered a $250 credit for season tickets next year, or a $50 credit for single games next season.