Robert Kraft and John Henry once vied for the title of Boston's best owner, but they can duke it out over a distant second place, because the guy you want running your team is Wyc Grousbeck.
The Celtics are showing the Patriots and Red Sox how "championship-driven" is done: not with lip service and odes to sustainability and cap management, but by bleeping going for it.
The C's have been Boston's most aggressive team for more than a decade now, and here's hoping they're rewarded with Banner 18, because (A) they deserve it, and (B) maybe it will shame their compatriots into action.
Their latest strike came this week when they followed Milwaukee's seismic acquisition of All-Star Damian Lillard with an earthquake of their own by snagging the player he displaced in hard-nosed guard Jrue Holiday. The C's have aggressively retooled their roster since being bounced by the Heat in the Eastern Conference Finals, an acknowledgement that what they had, while really good, wasn't good enough.
Gone are Marcus Smart, Robert Williams, Grant Williams, and Malcolm Brogdon. They've been replaced by Holiday and All-Star Kristaps Porzingis, with the core duo of Jayson Tatum and Jaylen Brown intact.
The Celtics remain one of the favorites to win it all, and on Wednesday, Grousbeck delivered his mission statement with perhaps a touch of salesmanship, but so what? He's putting his money where his mouth is.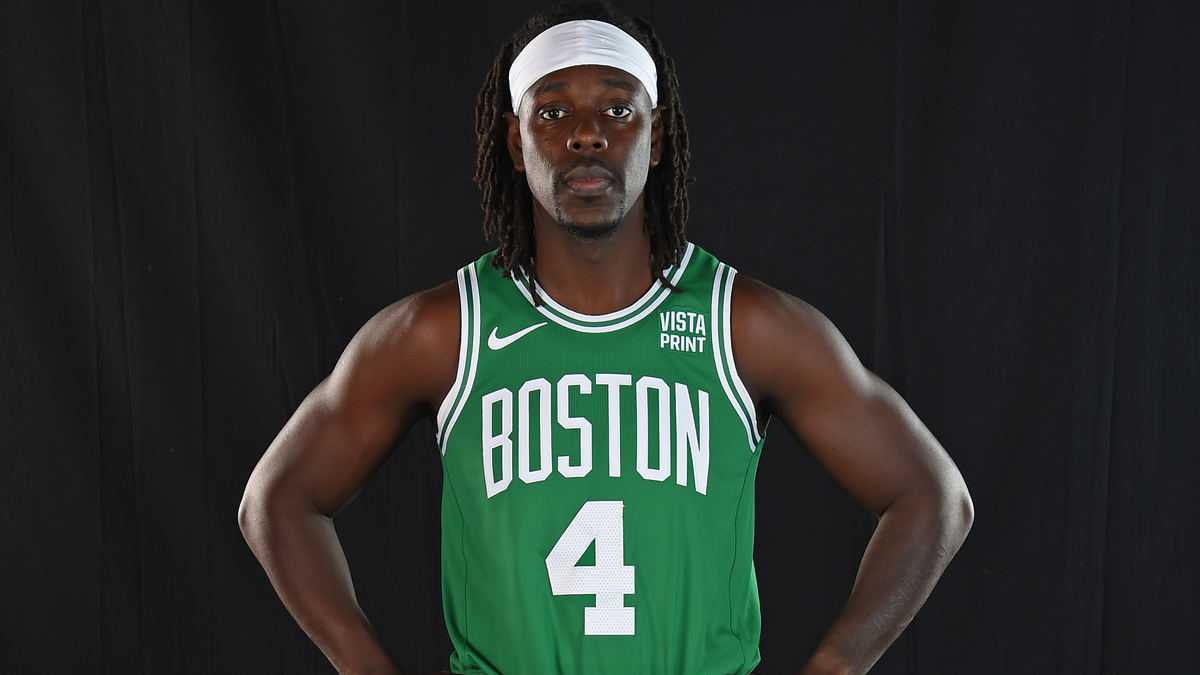 "I look at the next six years as a real opportunity for us," Grousbeck said. "And that's not to take anything away from this year, but we're going to keep doing this until we uncover that banner, until we print something on that, or we're going to die trying."
Imagine that — going for a banner! It stands in marked contrast to the Red Sox, who spent the last four depressing years under Chaim Bloom stripping their big-league roster while focusing solely on the farm, an approach which may yield long-term results, but resulted in three seasons of unwatchable baseball. They've positioned themselves to be shut out of the high-end free agent market, even if they suddenly decided they want to spend, because Boston isn't as attractive a destination as New York, L.A., or even San Diego.
It also stands in acute contrast to the Patriots, who have spent the post-Tom Brady years believing in their own infallibility. Last week's annihilation in Dallas finally punctured that self-delusion, and now the Patriots must face the fact that the Bill Belichick approach of building through defense, maintaining strong special teams, and controlling the ball on offense is hopelessly outdated. They're the least-equipped team to compete in today's high-octane NFL, and as a result could be staring into an abyss of mediocrity.
If you find yourself thinking, "Thank God for the Celtics," you're not alone. The C's far and away represent the region's best hope not only for a championship, but entertainment. Tatum could win an MVP. Brown is devastating in the open court. Holiday is tough as nails and battle-tested. A healthy Porzingis can do things at 7-foot-3 that have no precedent.
Do the Celtics officially have the best roster in the NBA after landing Jrue Holiday? The Arbella Early Edition crew reacts to Brian Scalabrine's comments on Celtics Post UP about the discussion around the Celtics in the league.
With natural rivalries now formed vs. the Bucks, Sixers, and Heat, not to mention the Lakers and Warriors, the Celtics reside at the center of the NBA. They're an incredible story, and they didn't get there by wailing about the luxury tax or reminding everyone how responsible it is to play a quarterback on a rookie deal.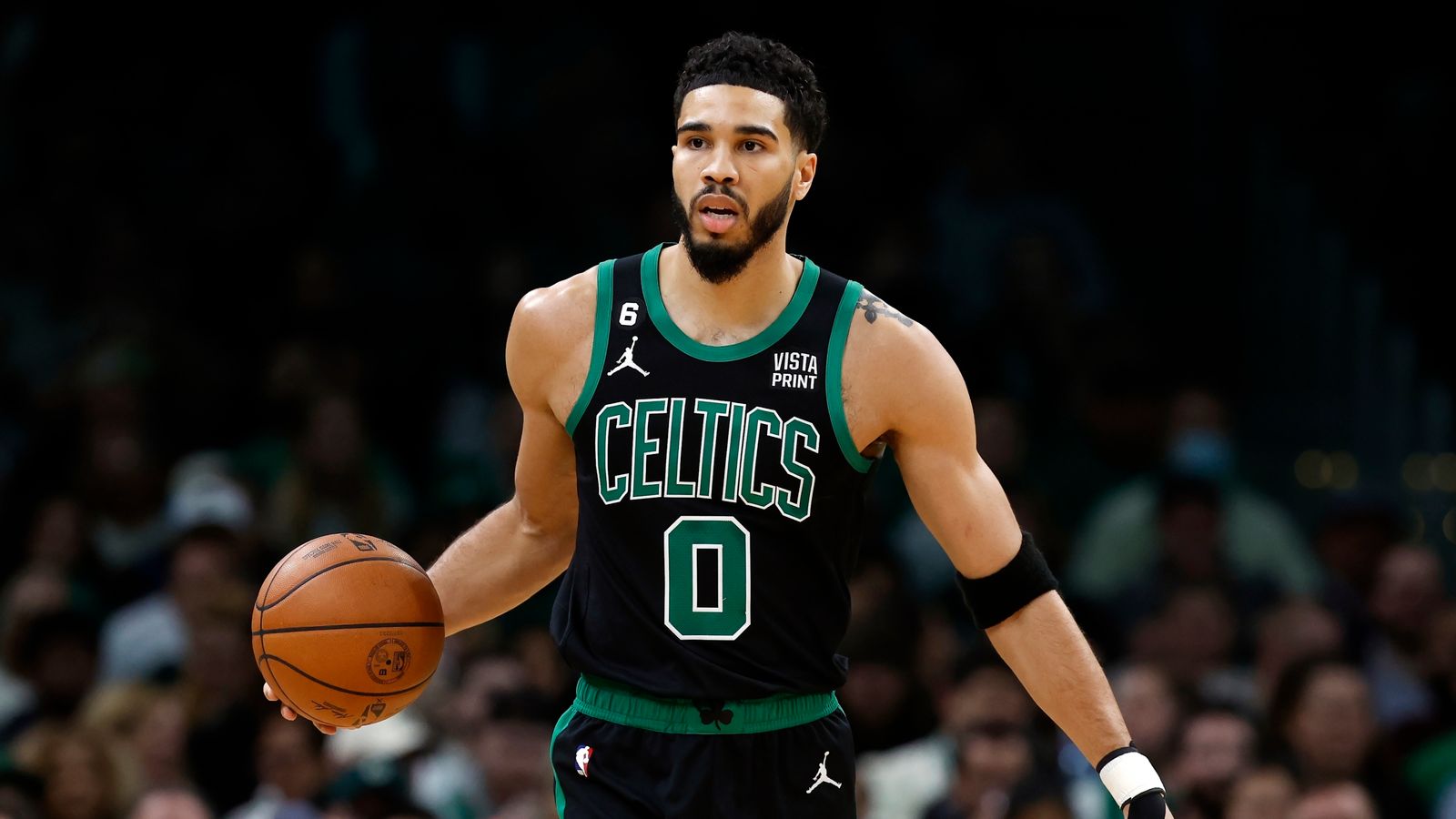 Since the days of Danny Ainge, they've consistently taken nothing for granted. They built the Big Three. The disassembled the Big Three. The drafted Brown and Tatum. They signed Isaiah Thomas and then traded him for Kyrie Irving. The signed Gordon Hayward. They signed Kemba Walker. They drafted Robert Williams. They empowered Marcus Smart. They convinced Brogdon to play the role of sixth man. They signed, lost, and reacquired Al Horford.
They've taken a staggering number of big swings for a sport with a 12-man roster, and Porzingis and Holiday merely represent their latest home run hacks.
There will probably be more. That's what it looks like when you're trying to win a title. Here's hoping the Patriots and Red Sox are shamed into action.