Antonela Roccuzzo, Messi's Wife, Captivates American Fans, Hailed as "World's Most Beautiful Woman"
Antonela Roccuzzo, Messi's Wife, Captivates American Fans, Hailed as "World's Most Beautiful Woman"
Introduction: Following Lionel Messi's debut event at Inter Miami Club in the United States, his wife, Antonela Roccuzzo, swiftly became a focal point of interest among Americans. Across U.S. social media platforms, many expressed admiration for Antonela Roccuzzo's beauty, with some even dubbing her the "world's most beautiful woman." After Messi's Miami debut, Roccuzzo quickly became a captivating figure in American showbiz news.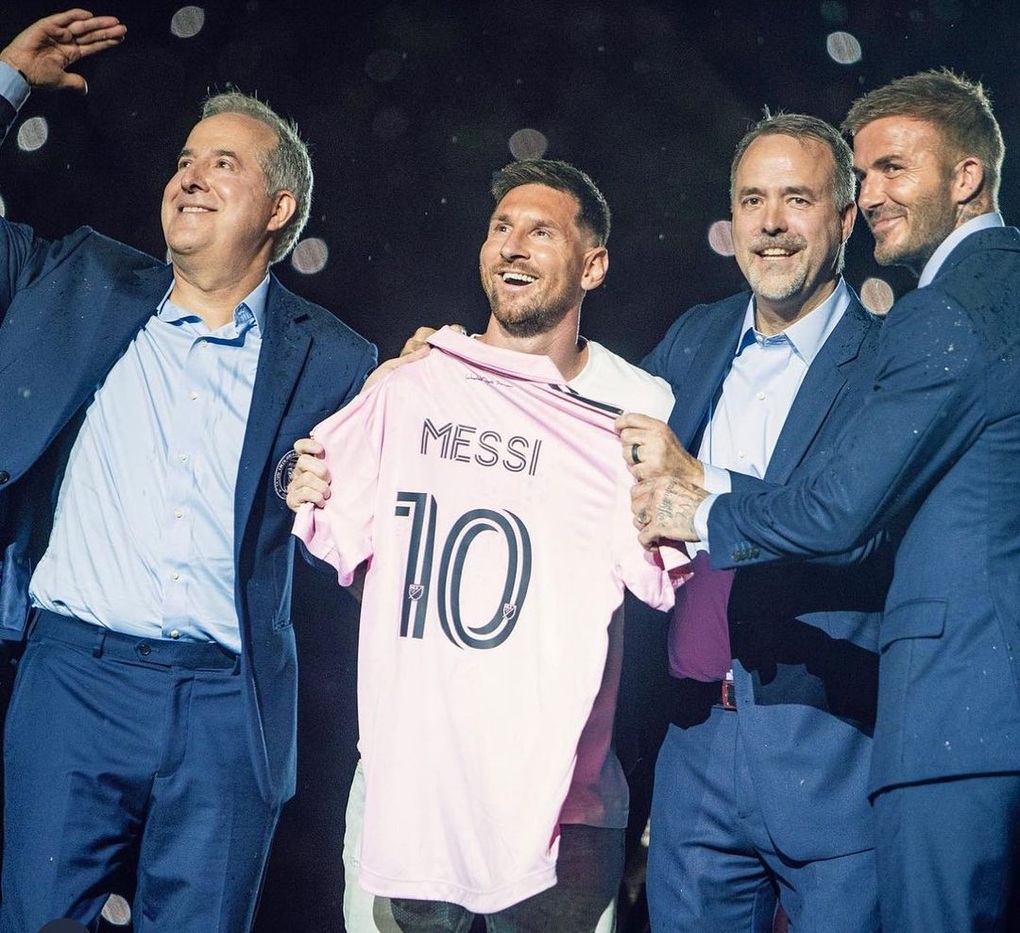 Event Highlights: At the debut ceremony, Messi expressed his gratitude and excitement, thanking the people of Miami for their warm welcome. He acknowledged the support of the locals and expressed joy at being in Miami with his new teammates. The couple's presence added a delightful touch to the event, making it memorable for Messi and his family.
American Social Media Reaction: On American social media, netizens not only admired Antonela Roccuzzo's physical beauty but also appreciated the love story between her and Lionel Messi. Many believed their love story was worthy of a cinematic adaptation. The couple's enduring bond and Messi's affectionate words towards his wife resonated well with the American audience.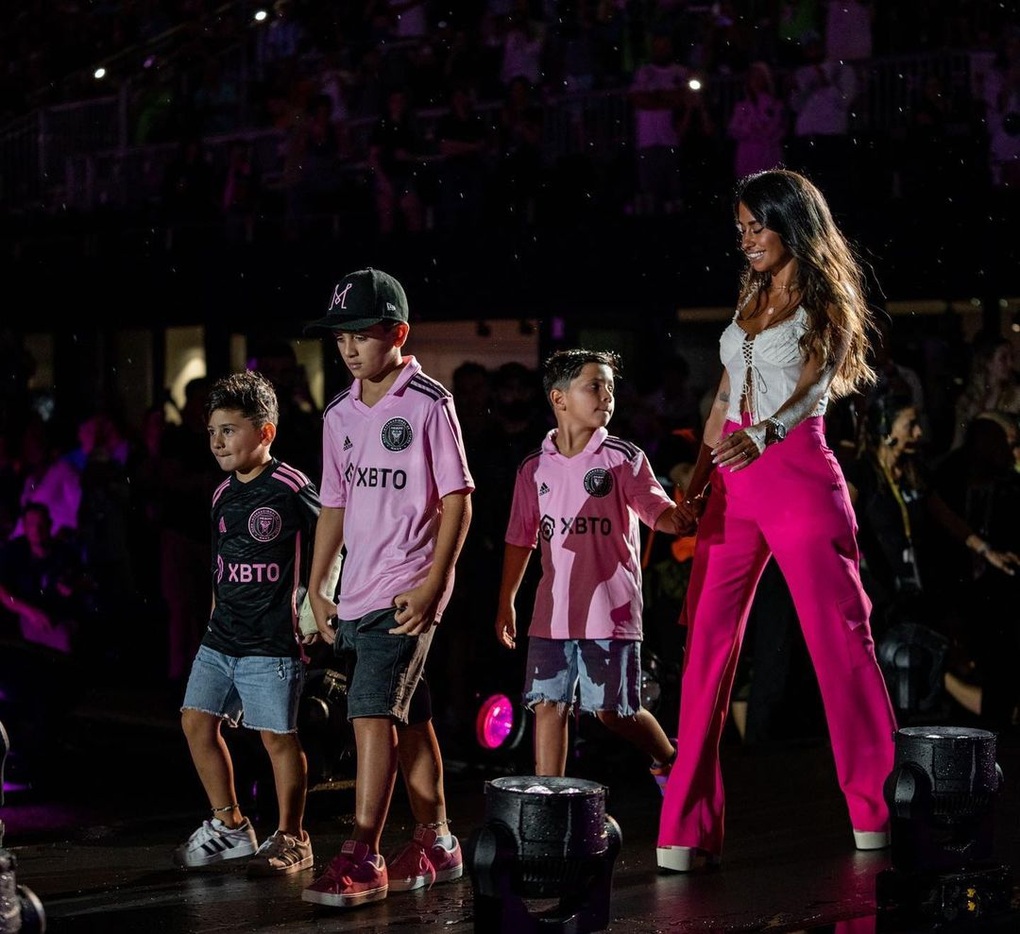 The Enduring Love Story: Messi and Roccuzzo's love story began at a remarkably young age — they were only five years old when they first met. The couple officially tied the knot in 2017 after years of a steadfast relationship. The public in the U.S. is impressed by Messi's dedication to his family, considering him not only an outstanding athlete but also a responsible husband and father.
Antonela Roccuzzo's Lifestyle: Unlike the glamorous lifestyles often associated with other footballers' wives and girlfriends, Roccuzzo prefers a low-key and modest lifestyle. She avoids the spotlight, parties, and excessive shopping. Messi's love for Roccuzzo is evident in his tender words and affectionate gazes, setting their relationship apart from the typical celebrity narrative.
30 Years of Togetherness: From their first meeting to owning multiple residences across different countries, including Spain, the U.S., and Argentina, Messi and Roccuzzo's journey has spanned three decades. Roccuzzo, initially pursuing a career in dentistry, transitioned to a homemaker role to support Messi's demanding career and family responsibilities.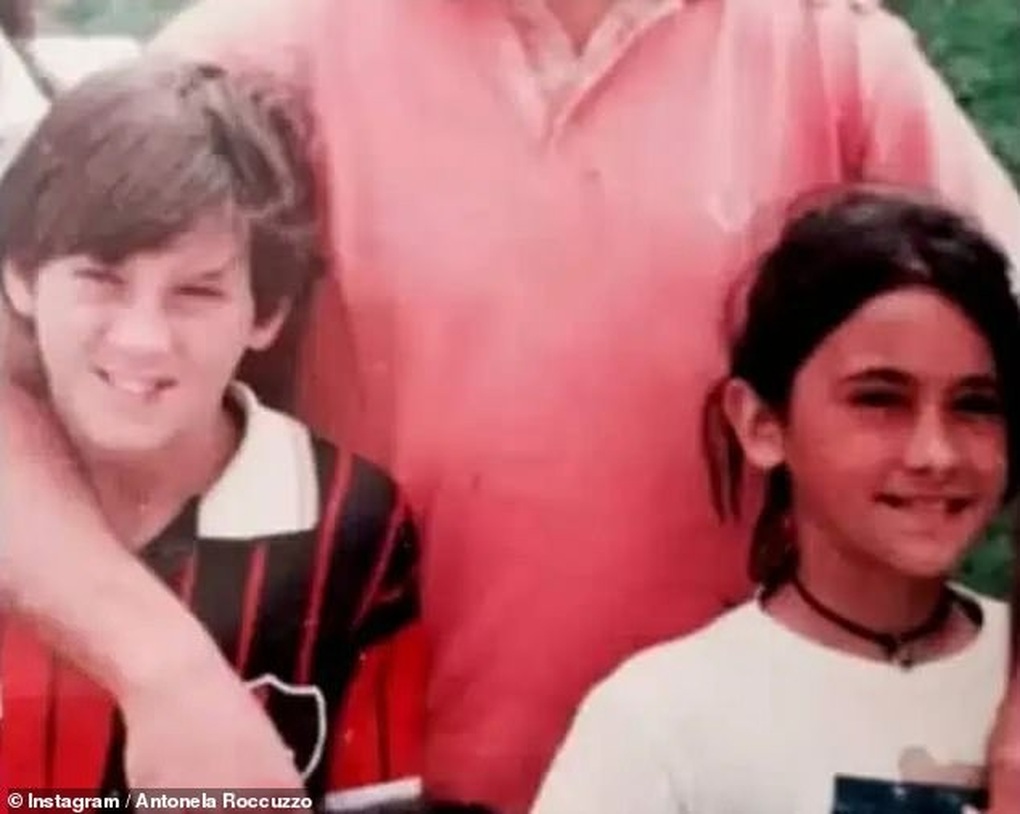 Conclusion: Antonela Roccuzzo's charm and the enduring love story between her and Lionel Messi have truly captivated American fans. Their journey, from childhood friends to a power couple, resonates with many. As Messi continues to make his mark on the field with Inter Miami, the American audience eagerly anticipates witnessing more of the couple's heartwarming moments both on and off the pitch.