However, the former first-round pick, 27, has reportedly been on the Boston Celtics' radar.
NBA free agent Kelly Oubre Jr. has reportedly be on the Boston Celtics' radarCredit: Getty
"The Celtics would surely take him for the minimum," Brian Robb from masslive.com reports.
Oubre, who averaged 20.3 points per game last season, is probably holding out for more money – and a bigger role than he would enjoy in Boston, Robb pointed out.
At the same time, he added, Christian Wood also wanted a bigger contract and yet signed with the Los Angeles Lakers for a veteran minimum in the end.
The 6-foot-6 wing entered the NBA in 2015 after the Washington Wizards drafted him with the No. 15 pick.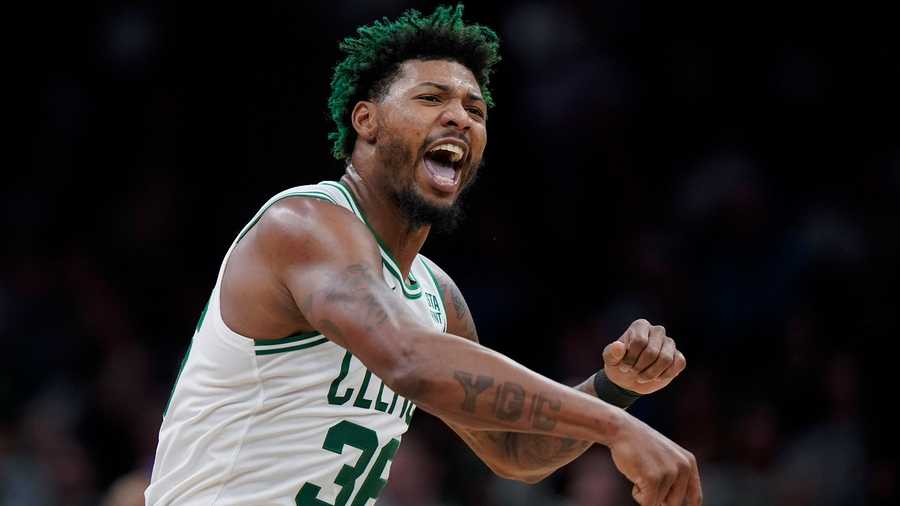 But he didn't hit his stride on the hardwood until the Wizards traded him and Austin Rivers to the Phoenix Suns for Trevor Ariza during the 2018-19 season.
In two seasons with the Suns, Oubre averaged 17.9 points, 5.8 rebounds, 1.6 assists, and 1.3 steals.
Notably, he also became an NBA starter for the first time in 2019-20.
The following offseason, he landed on the Golden State Warriors but failed to thrive in head coach Steve Kerr's complex system.
The forward seemed to have bounced back last year, registering a career year in scoring.
However, he lost a big chunk of the 2022-23 season with a hand injury, making just 48 appearences for the contract.
And he shot just 31.9 percent for 3.
Oubre has over $62.8million in career earnings.
His deal with the Hornets that expired this summer was for $25million over two years.