Georgina Rodriguez turns heads with £115,000 Birkin bag while supporting Cristiano Ronaldo
The couple are parents to Alana, five, and Bella, 18 months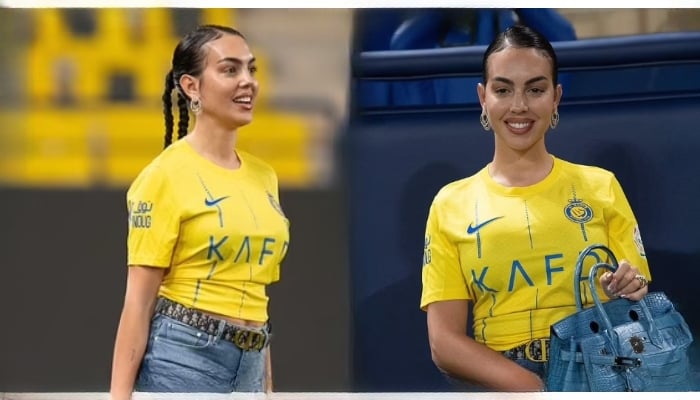 Georgina Rodriguez stole the spotlight during her appearance at a football match in Saudi Arabia, where she showed her unwavering support for Cristiano Ronaldo's team, Al-Nassr FC. The 29-year-old Spanish model, who has been in a relationship with the 38-year-old Portuguese footballer since 2016, captivated onlookers with her stunning ensemble. Georgina effortlessly flaunted her enviable figure in a pair of figure-hugging Guess skinny jeans, which are valued at approximately £100. She paired them with a vibrant yellow Al-Nassr jersey, expertly tied to accentuate her style. However, it was her choice of accessories that truly caught everyone's attention. Adding a touch of luxury to her ensemble, Georgina carried an exquisite pale blue Birkin Alligator handbag. This designer masterpiece is estimated to be worth an impressive £115,000, further exemplifying Georgina's refined taste and penchant for high-end fashion.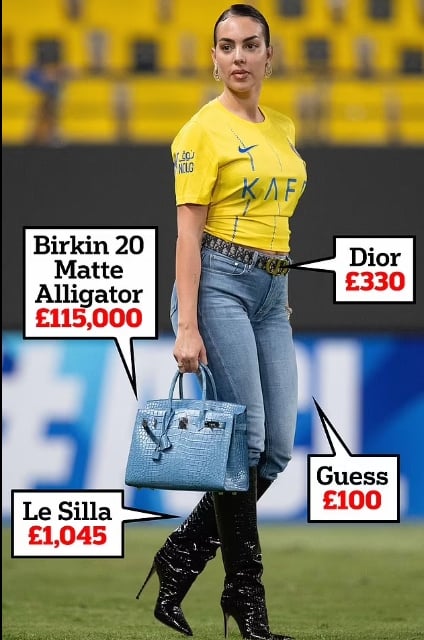 Georgina Rodriguez accompanied her husband, Cristiano Ronaldo, during the thrilling AFC Champions League 2023-24 match between Al-Nassr FC (KSA) and Al-Duhail SC (QAT). Ronaldo's remarkable performance stole the show as he netted two goals, leading Al-Nassr to a thrilling 4-3 victory over Al-Duhail.
Georgina's outfit was as eye-catching as ever, perfectly complementing her Birkin bag. She opted for a pair of black crocodile print heels from Le Silla, which added a few inches to her height and came with a price tag of over £1,000. To accentuate her waist, she accessorized with a stylish £330 Dior belt. Her dark hair was elegantly pulled back into a tight double-plait ponytail, completing her chic look.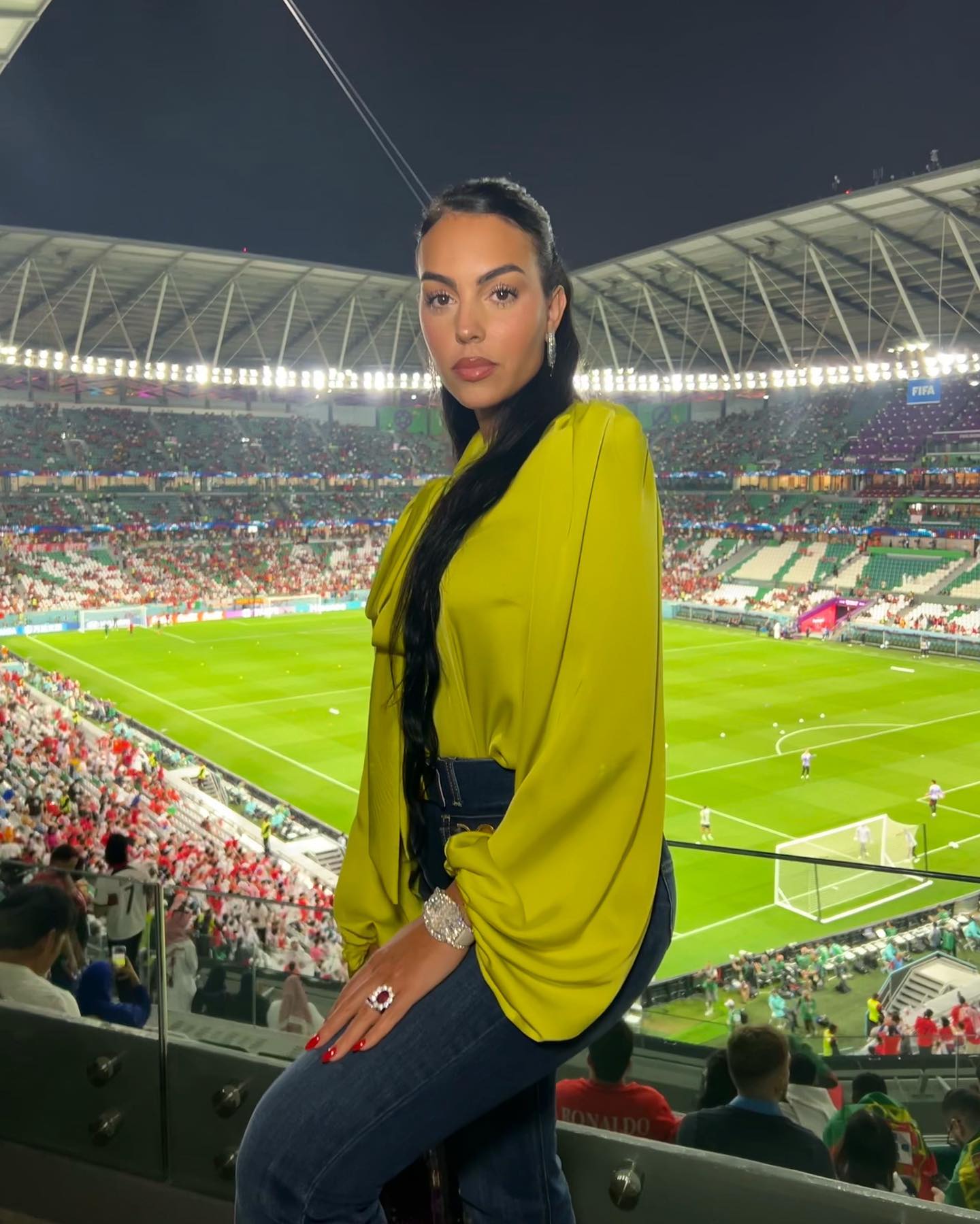 Eager to share her excitement with her followers, Georgina took to Instagram, posting a series of snapshots from the match. Her caption, "We won #family," conveyed her joy and pride in their team's victory.
Georgina and Cristiano are loving parents to two children, Alana, aged five, and Bella, who is 18 months old. Sadly, they faced a tragic loss when Bella's twin brother, Angel, passed away during childbirth in April 2022. In addition to their own children, Georgina fulfills the role of a stepmother to Ronaldo's three older children: Cristiano Jr., aged 13, and twins Mateo and Eva, aged six.