Ronaldo doesn't want his son to use a cell phone too early.
Cristiano Ronaldo is currently the highest paid player in the world at the moment with about 200 million USD/year from Al Nassr Club. The huge income helps the Portuguese superstar be able to provide for himself and his family a prosperous life.
However, this does not mean that Ronaldo pampers his children excessively. Recently, CristianoXtra website attracted attention when sharing Ronaldo's parenting story. Accordingly, when his eldest son Ronaldo Jr. asked to buy a phone, Ronaldo definitely refused.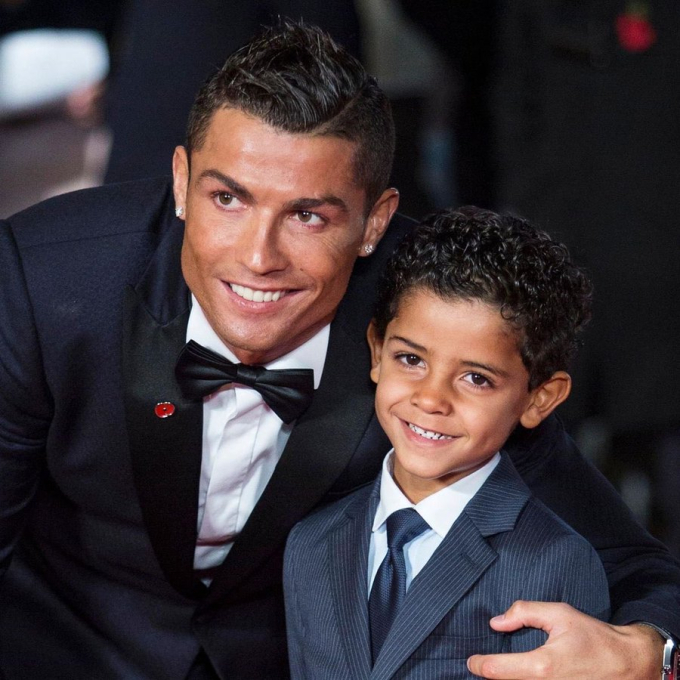 Ronaldo refused when his eldest son Ronaldo Jr. offered to buy a cell phone
"One day, Jr. asked me to buy a cell phone but I said no. If he wants to call me, he needs to call through his grandmother's phone. I want my son to understand that there are many things out there to only effort can be achieved. Education is the best thing I can give my children," Ronaldo shared. This decisive behavior helped Ronaldo receive many compliments on social networks.
In an interview last year, Ronaldo also acknowledged the role of technology. However, the 38-year-old striker does not want the kids to spend too much time sitting in front of the phone screen.
Take your son back to his old place
Ronaldo once took his eldest son back to the place where he lived as a child. According to the Portuguese superstar, this is the perfect way for Ronaldo Jr. to understand the importance of labor.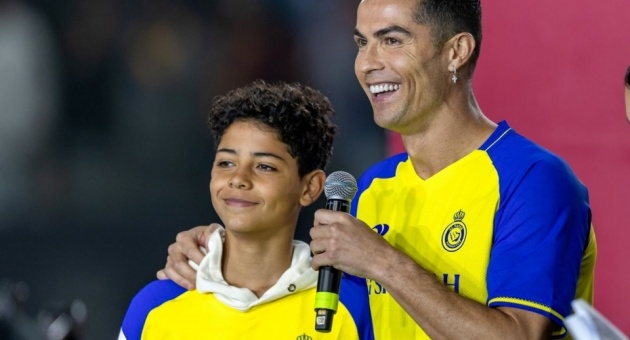 "He couldn't believe that I used to live there. He thought that life was only rosy. Apartments, cars, expensive clothes, my child thought everything was given to him by God. That's it." That's the reason I brought him back to my old place," Ronaldo said.
Not long ago, Ronaldo's 13-year-old eldest son signed a contract with the Al Nassr youth team. Ronaldo Jr. is predicted to possess talent not inferior to his father.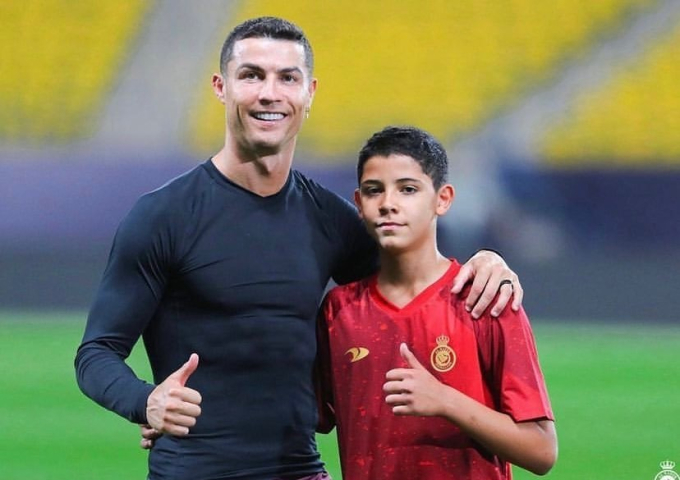 Eldest son Ronaldo Jr. is considered capable of succeeding Ronaldo in the future