The Boston Celtics easily could have taken their foot off the gas during Monday night's game against the Washington Wizards.
The Wizards are one of the NBA's worst teams, and the C's jumped out to a 42-19 lead after the first quarter. But the Celtics didn't let up at all. They kept attacking offensively and even introduced a full court press to begin the second half that resulted in two turnovers and a quick 7-0 run to push the lead higher.
The starters exited after three quarters and the C's came away with a 126-107 win to improve to 3-0 on the season.
There were plenty of times last season when the Celtics let up a bit after building a huge lead. The loss to the Brooklyn Nets on March 3 is a prime example. The C's also lost several games to inferior opponents, including multiple defeats to the Orlando Magic.
It was important for the Celtics to give a focused effort right from the opening tip Monday night, and they delivered.
"Just because it's a sign of growth now, doesn't mean it won't happen at some point, but we're definitely aware of that. It's something we think we can control is the way we come out and start games," C's head coach Joe Mazzulla said in his postgame press conference.
"We just have too many good players, and we have a chance. We're really trying to make sure we come out with the right mindset every single game. It doesn't mean it's going to go our way, but I really liked our approach to the game for the majority of it."
Jaylen Brown helped pace the Celtics early with 16 first quarter points. He had 27 points on 7-for-10 shooting from 3-point range by halftime and finished with a game-high 36.
"I think we just came out and played. It didn't matter who was on the floor. It's about us," Brown said postgame. "We got a lot of talent. We're going to be more talented than a lot of teams, and we just have to take advantage of all of our opportunities. We had some open looks. We were aggressive. We got some points in the paint, got KP (Kristaps Porzingis) going a little bit. And we made a lot of shots."
MORE CELTICS COVERAGE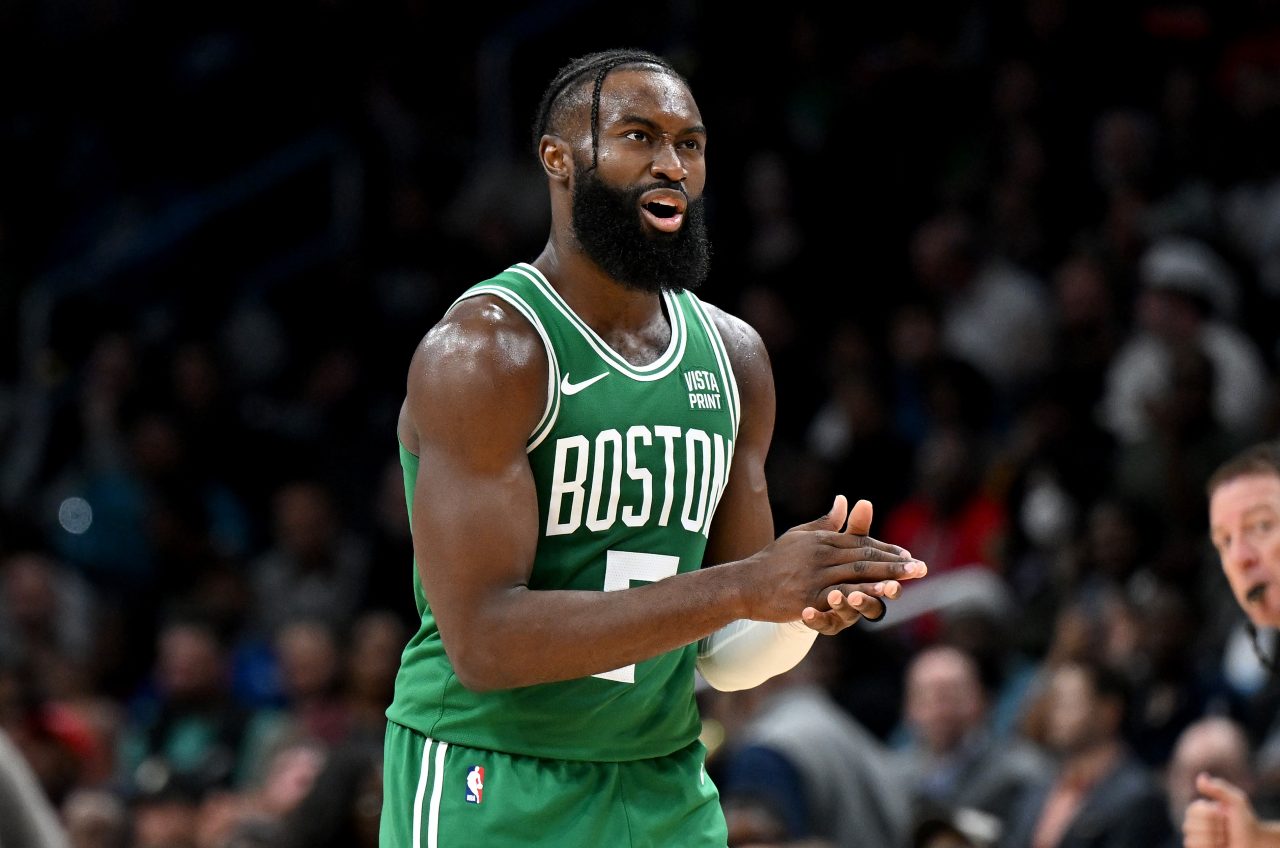 BOSTON CELTICS 13 HOURS AGO
Celtics-Wizards takeaways: Jaylen Brown, Jayson Tatum dominate in win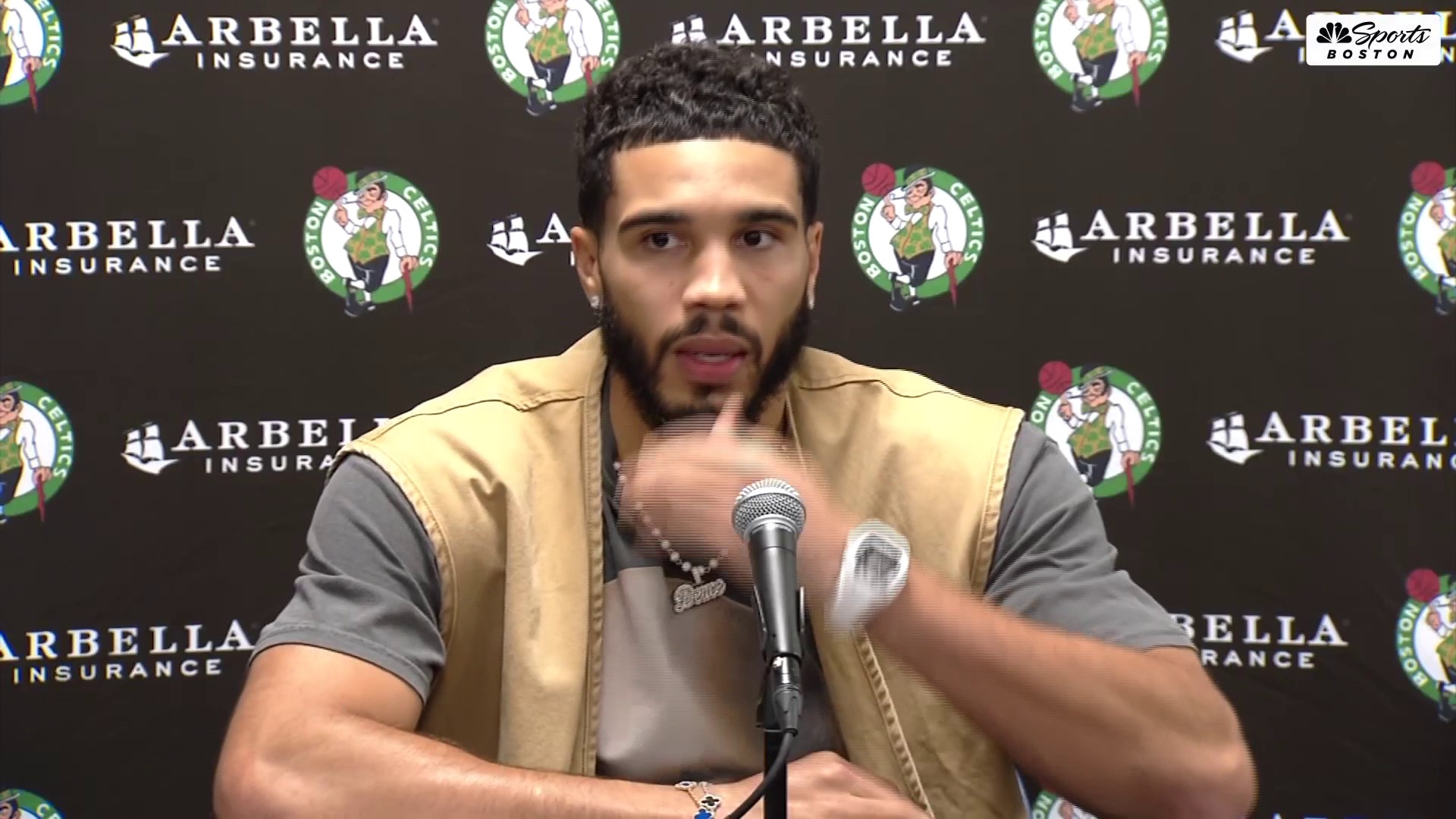 EXCLUSIVE INTERVIEW 12 HOURS AGO
Tatum: Celtics 'learning from mistakes,' staying aggressive vs. lesser opponents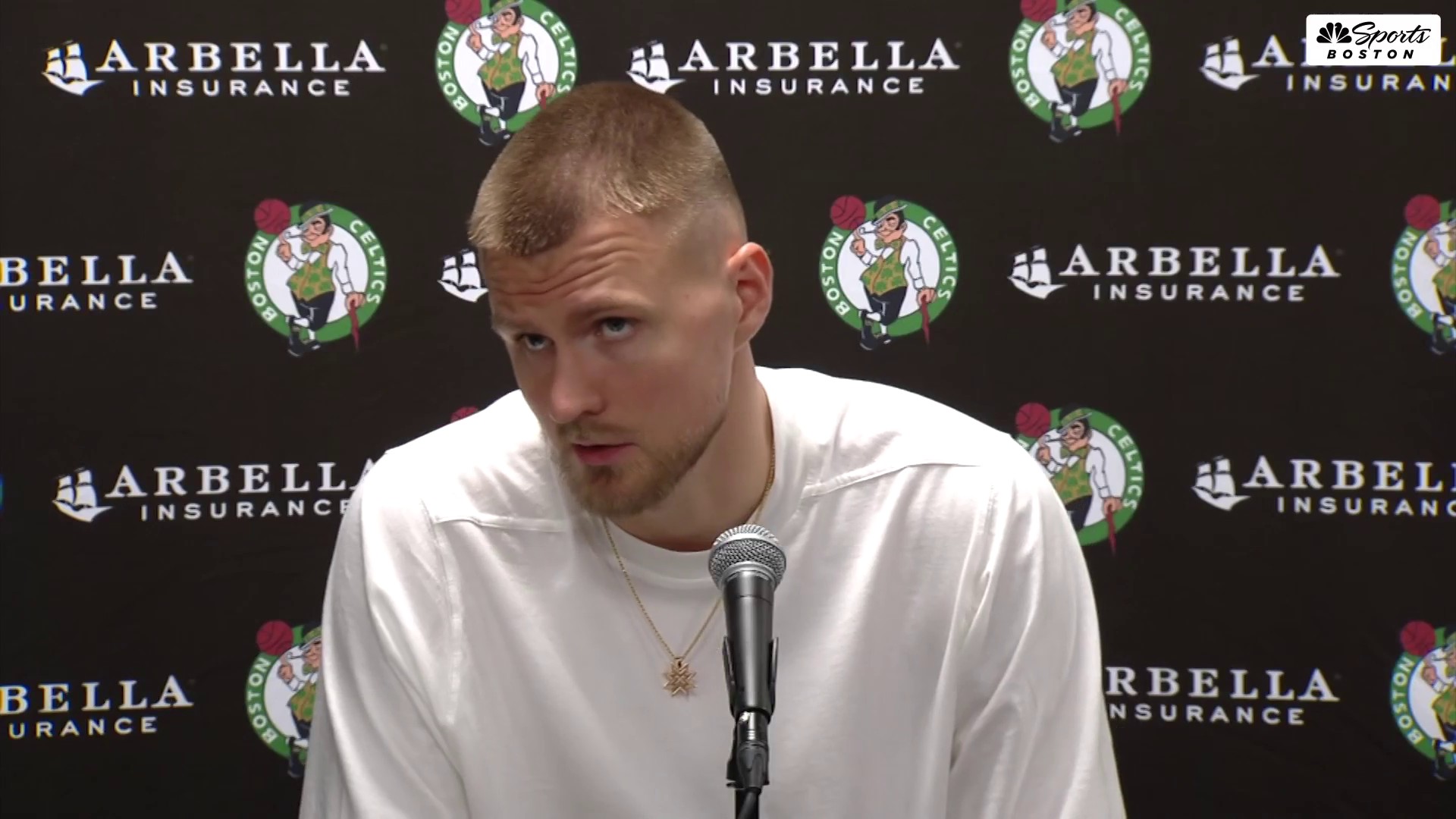 EXCLUSIVE INTERVIEW 12 HOURS AGO
Kristaps Porzingis: "I think I'm still going to get much, much better."
The Celtics' effort didn't change even when the lead grew to nearly 40 points. They played like they were losing, and that kind of mentality, if brought on a consistent basis, could help this team achieve its goals.
"I think that'll be the difference, if we're able to have that mentality for longer durations during the season and that focus level for longer durations," Brown said.
"It's tough being talented because it invites laziness. It invites complacency. But that's going to be our enemy this season — it's going to be us vs. us. Our leaders on the team, we have to make sure that we emphasize from the top to the bottom that we gotta run through the finish line."