The ex-player spoke about the reasons behind Messi's move to MLS, giving an intriguing insight into his stateside success.
One of the people closest to Lionel Messi in the world of football – and in his personal life – is Manchester City legend, Sergio 'Kun' Agüero. The ex-player has repeatedly talked about personal moments with Messi ever since they began to share a dressing room in the youth ranks of the Argentinian National Team, and still continue their strong relationship today.
arrow_forward_iosRead more Pause 00:00 00:12 01:31 Unmute Powered by GliaStudio
Recently, Kun revealed information about the moments in which Lionel Messi chose to move to the United States failed move to PSG, which Messi himself described as "difficult to enjoy". Agüero also decided to share his opinion on the number 10′s move to MLS, which has seen the player move to a completely new environment, one which he has not been able to experience in Europe.
Agúero spoke to outlet Sportskeeda, in which he said that "I think Messi [went to MLS] for his family and himself, so they were OK, so he could play in as relaxed as possible. If he had been playing in Europe, obviously it's another sense of demand, and that's why he couldn't play in Europe the way he wanted, which is to enjoy himself."
After that, the ex-City and Atlético forward mentioned that "between Miami and Saudi Arabia, I think he chosen Miami out of comfort. Miami is a lovely place, there are a lot of South Americans, and I think he saw it from a family point of view, where I think they can fit in quite well. In Saudi Arabia it could be more complicated, I don't think he saw any more in it than that."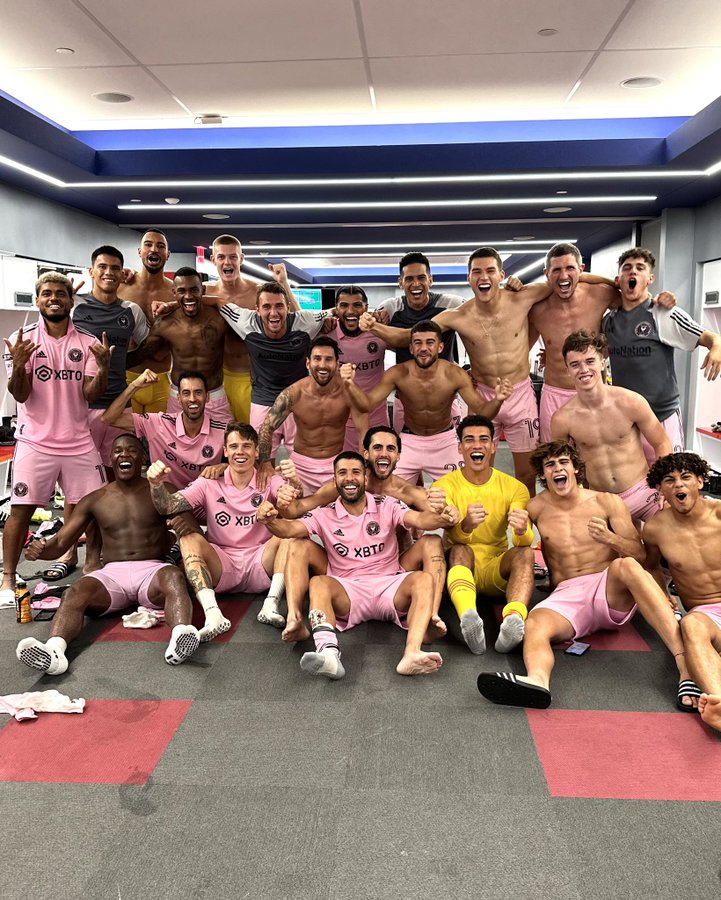 Agüero and his son were present at Messi's first games for Inter Miami, where the 2021 Copa América winner started off his time in scintillating form. He scored a last-gasp free-kick against Cruz Azul in his debut before getting a brace against Atlanta United.
Against Orlando City, in his first ever Florida Derby, Messi welcomed back old teammate Jordi Alba as part of the huge squad rebuild and promptly signed off his first Clásico del Sol with a couple of goals to take his Leagues Cup tally to five. He then got another brace against Dallas to take his goal total for Inter Miami even further.