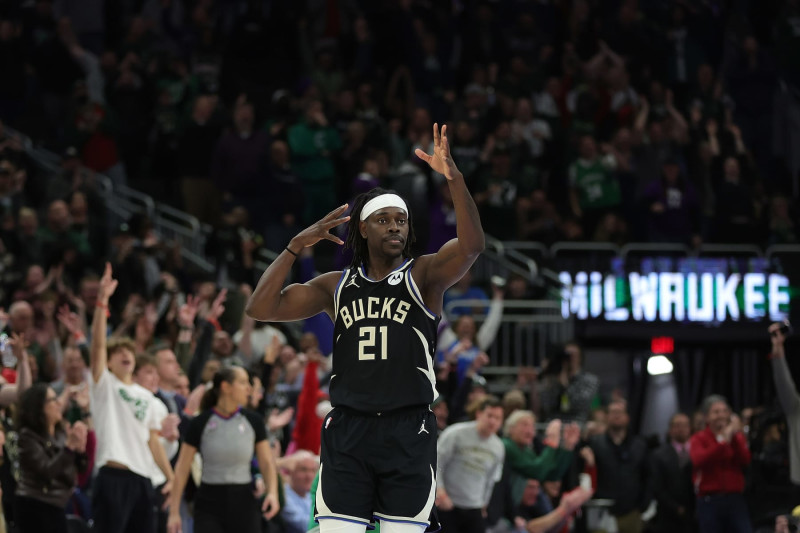 Within a week of acquiring Jrue Holiday as part of the three-team trade that sent Damian Lillard to the Milwaukee Bucks, the Portland Trail Blazers have re-routed Holiday to another Eastern Conference title contender.
ESPN's Adrian Wojnarowski broke the news on Sunday.
The details of the deal came later. The Boston Celtics now have Holiday, while the Blazers will receive Robert Williams III, Malcolm Brogdon, a 2024 first-round pick (via Golden State) and an unprotected 2029 first-round pick.
At first glance, this looks like a home run for both teams, but the trade is worth a closer look. Below, you'll find winners and losers from all sides involved (and maybe even from some that aren't).
Winner: Boston Celtics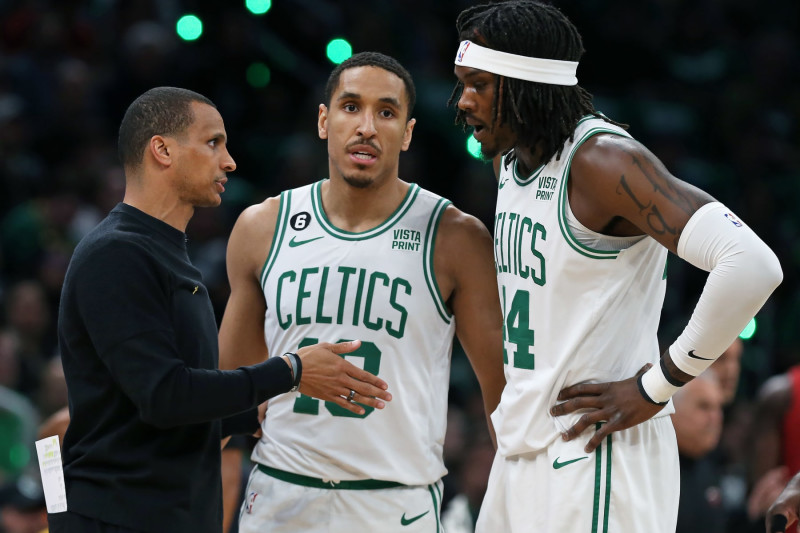 Joe Mazzulla, Malcolm Brogdon and Robert Williams IIIJim Davis/The Boston Globe via Getty Images
This move obviously costs Boston some depth. That's unavoidable with a two-for-one trade, but there's no doubt Holiday raises the Cetlics' ceiling.
Losing Marcus Smart's point-of-attack defense was perhaps the only real concern from this Boston offseason, and the team now has a better option on that front in Jrue.
And Holiday doesn't come with as many offensive question marks as Smart. Yes, he's had some underwhelming postseason runs on that end, but he's clearly a more reliable weapon.
Holiday from 2020-21 through 2022-23: 18.5 points, 6.8 assists, 39.5 three-point percentage, 59.0 true shooting percentage Smart from 2020-21 through 2022-23: 12.2 points, 6.0 assists, 33.2 three-point percentage, 53.9 true shooting percentage
Of course, those two weren't traded for each other, but a comparison between Holiday and Brogdon also favors the Holiday.
If you sort every 2022-23 player with 500-plus minutes by the average of their ranks in five different catch-all metrics (as well as the cumulative versions of each), Holiday finished 22nd, while Brogdon was 69th.
However you look at it, the Boston backcourt got better this summer. And while the loss of Williams hurts the team's overall depth, the frontcourt is probably better, too.
The Celtics are now entering 2023-24 with a top six that includes Jayson Tatum, Kristaps Porziņģis, Holiday, Derrick White, Jaylen Brown and Al Horford. Even after Milwaukee's Lillard acquisition, that might be enough to consider Boston the favorite in the East.
Losers: All the Other Jrue Suitors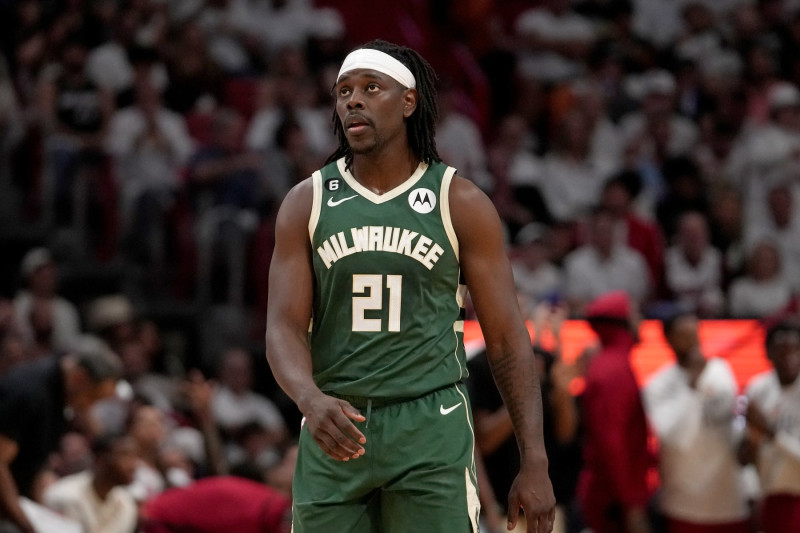 Eric Espada/NBAE via Getty Images
Instead of singling out the Miami Heat (like we did in the reaction to the Lillard trade), we'll just call everyone who was (or may have been) in the hunt for Holiday a loser.
Age suggests he may be past his prime at 33, but his numbers certainly don't. Holiday is still one of the game's best perimeter defenders. As a third or fourth option—which is what he'll be in Boston—he's going to be a nightmare to defend. He can play the 1 or the 2, and he's never been dramatic about the roles in which he's found himself.
"Plug and play" is an overly used cliche in basketball writing, but it absolutely applies to Holiday, who would've pushed the Heat, Philadelphia 76ers, Los Angeles Clippers and whoever else might've wanted him closer to legitimate title contention.
Winner: Portland Trail Blazers
3 OF 5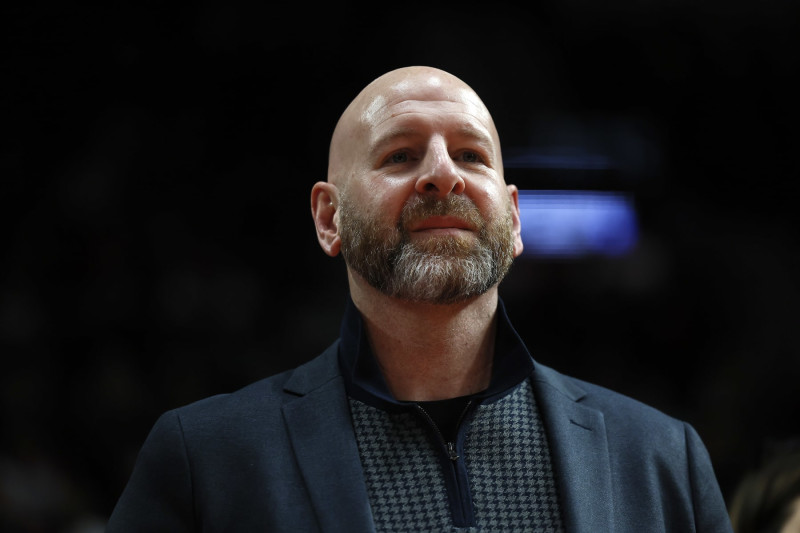 Joe CroninSoobum Im/Getty Images
For most of the summer, analysts all over the internet (myself included) sort of assumed that Lillard would wind up in his preferred destination, despite the shortcomings of Miami's offer.
But Blazers general manager Joe Cronin is now the latest NBA executive to prove the virtue of patience. Waiting out the market eventually gave him and Portland a massive (and likely still growing) haul for a 33-year-old point guard with a contract that could be pretty onerous by the time that $63.2 million player option rolls around in 2026-27.
The Blazers' trove of draft picks ballooned this summer. And having that in support of a young core that now includes Scoot Henderson, Deandre Ayton, Williams and Shaedon Sharpe tips this rebuild off with a strong foundation.
Lillard is undoubtedly one of the three best players in franchise history (along with Bill Walton and Clyde Drexler). Losing him is probably tough for plenty of fans and some within the organization. But this is a smart way to end the era. The Blazers' future is in much better shape than it was prior to this offseason.