Young Mateo left an impression with the goal he just scored for Inter Miami's youth team.
After Lionel Messi joined Inter Miami in July, the Argentine superstar's two sons, Thiago (11 years old) and Mateo (7 years old), also joined this team's academy. On November 4, young Mateo left an impression in the home team's match against Barcelona's young players.
close arrow_forward_iosRead more pause volume_off Play 00:00 00:35 01:31 Unmute Play Powered by GliaStudio
In a situation where the opposing team caught a foul ball, Mateo immediately stole the ball, he moved past people before shooting with his right foot to score a beautiful goal. Although Mateo has a different dominant foot than his father (Messi is left-footed), the boy's dribbling and finishing style reminds fans of the Argentine superstar.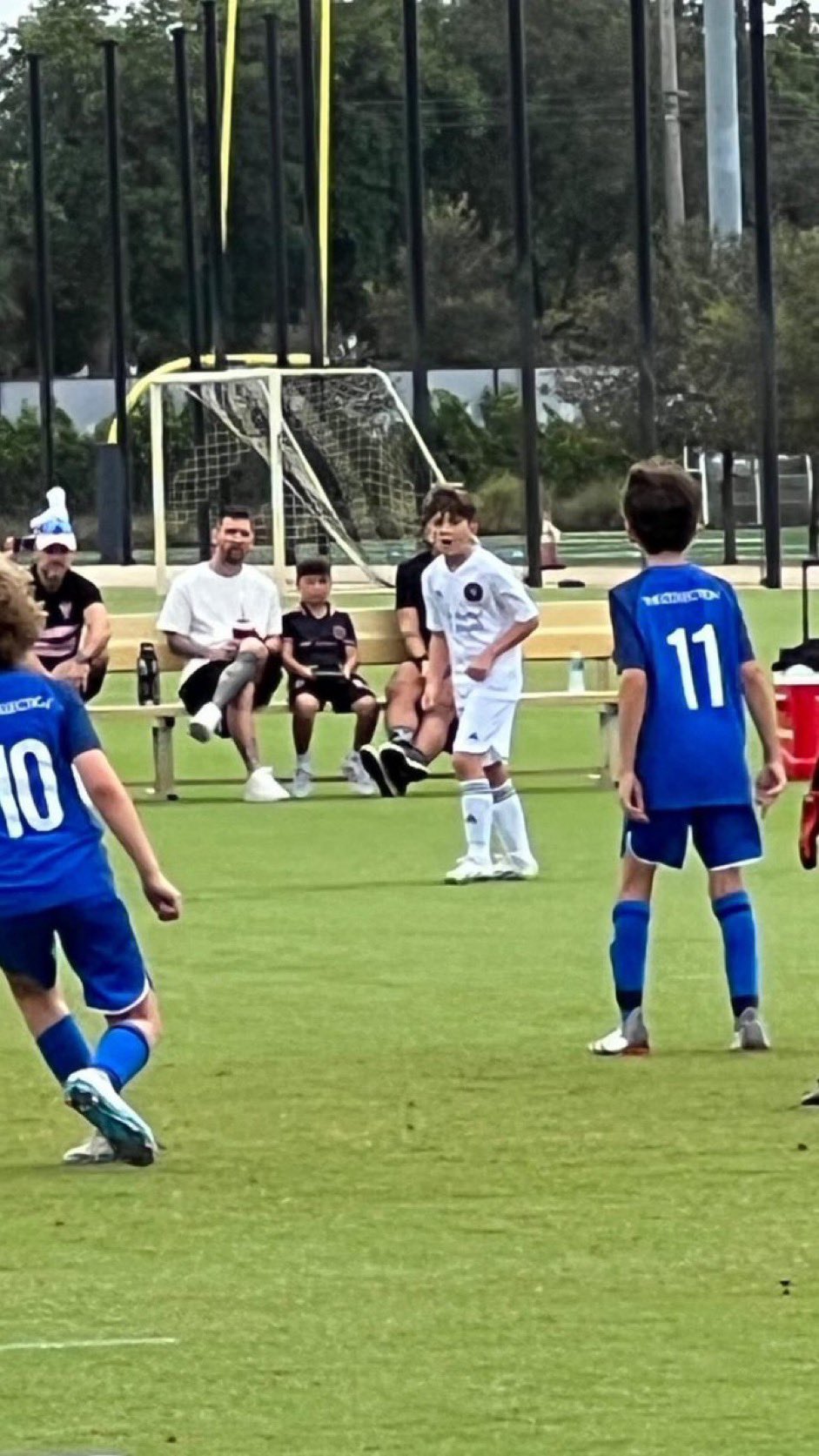 Just a few hours after being posted, the video attracted hundreds of thousands of views. "I just saw before my eyes the image of a 'Little Mess'. I hope the boy will follow in his father's footsteps in the future," an audience commented.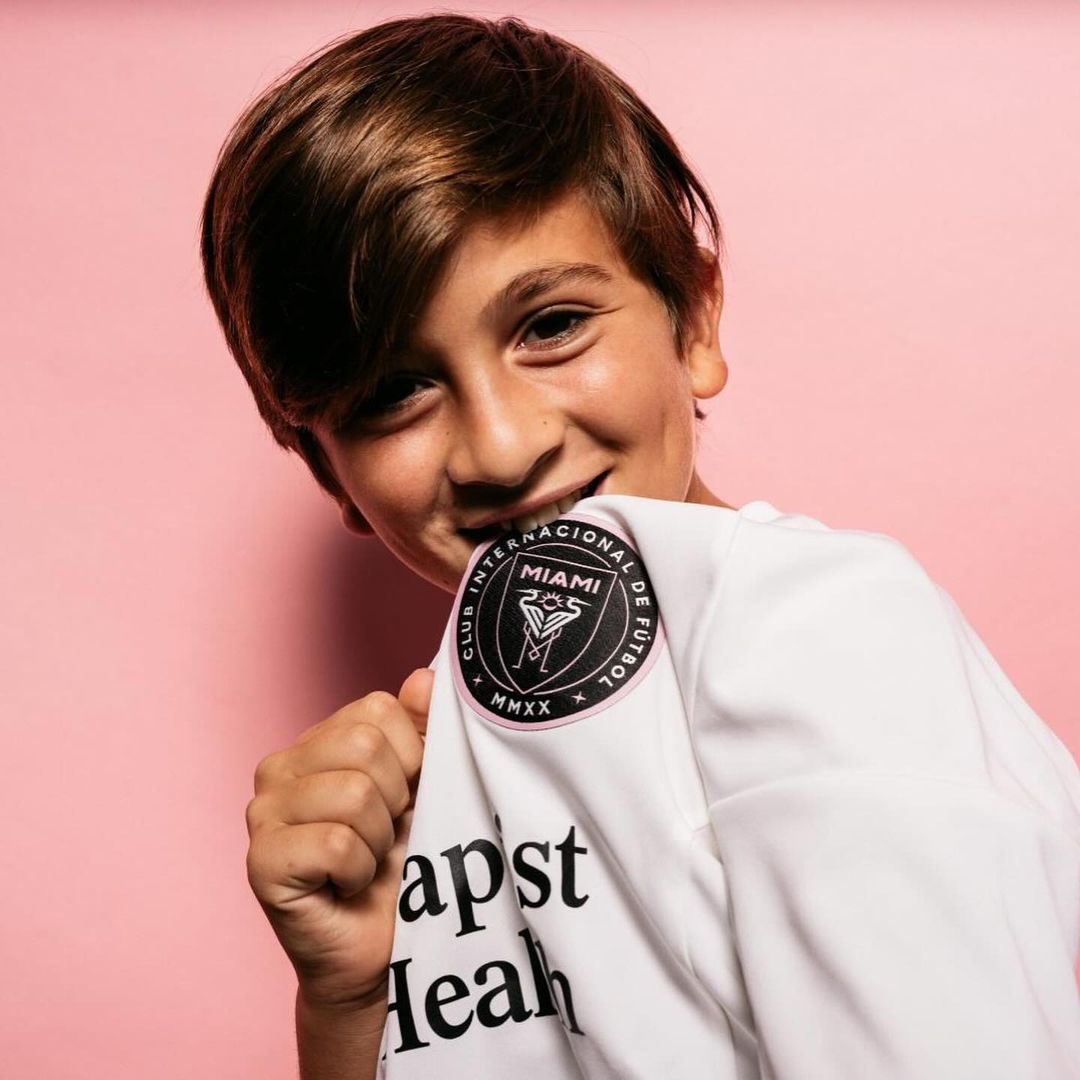 At an interview in September, Messi admitted that all three of his children are passionate about football. The fact that Messi sent his two eldest sons to Inter Miami's Academy is a way for the Argentine superstar to nurture his sons' talents. However, Messi admitted that he did not force his children to pursue a football career. Instead, the World Cup champion will let Thiago, Mateo and Ciro (5 years old) choose their own direction.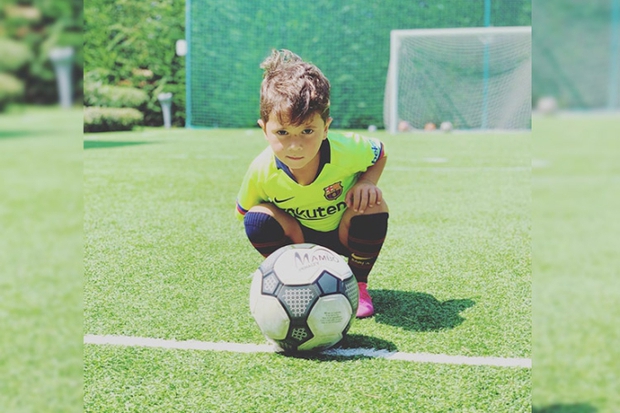 Messi's son Mateo is said to have a passion for football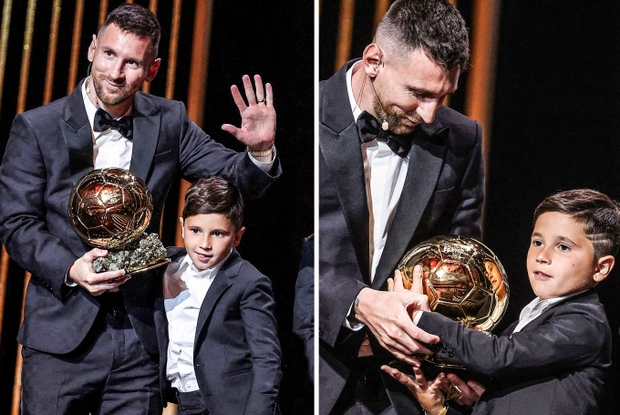 Mateo appeared on stage when Messi received the Golden Ball on October 31
After the era of competition between Messi and Ronaldo is about to end, many fans are waiting for a performance from both their sons in the future. Ronaldo Jr (13 years old) – Ronaldo's eldest son – has performed at youth levels, having joined the academies of Real, Juventus and MU. Ronaldo Jr. currently plays for U13 Al Nassr. Last week, he just scored a double, contributing to the home team's 4-1 victory.