Former Manchester City striker Sergio Aguero is unsure as to whether Lionel Messi will return to Barcelona before retirement.
Lionel Messi is currently at Inter Miami after joining the MLS side from Paris Saint-Germain in July and it's safe to say that he has taken the league by storm.
Scoring 11 goals in his 10 appearances for Inter Miami so far, Messi has brought much desired success to the club and also played an integral part in the team's Leagues Cup triumph last month.
With the Argentinian showing that he still has the ability to have a major impact on matches, there is some hope amongst fans that Messi will return to Barcelona before retiring, however, Aguero believes that his close friend should stay at Inter Miami if it keeps him happy.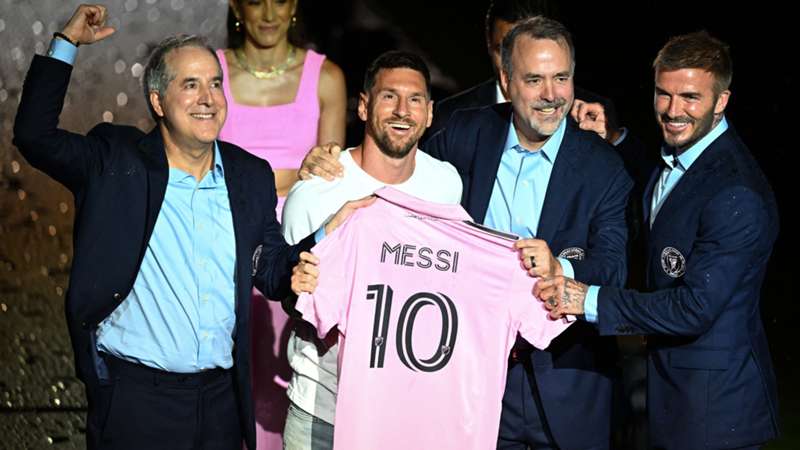 "Leo has found playing for Inter Miami to be a well-thought-out decision. One month later, it's evident that what he is doing is perfect for this phase of his career," Aguero told DAZN courtesy of Stake.com.
"You can tell when you see him that he is happy and doing what he enjoys doing most. We should all be able to enjoy that, in my opinion.
"I hope he continues to live in the now and does an even better job of winning over his supporters' devotion. Leo is deserving of it; he has given much and will continue to do so.
"Upon his team's Leagues Cup victory, I noticed several social media posts with the subject line, "Seeing Leo happy makes me happy." Isn't that true for every one of us? We can always discuss the future, but for now, let's just enjoy the moment and let Messi be Messi."
Messi spent 18 years at Barcelona before moving to PSG and then Inter Miami where he won numerous La Liga and UEFA Champions League titles.