Leo Messi has joined KRÜ Esports, an Argentine e-sports group, as a co-owner, the company announced a few hours ago. Thus, both of the well-known football players and close friends now own a stake in the organization that Sergio "Kun" Agüero created.
Without a doubt, this is a significant turning point in the history of esports in South America and beyond. Leo Messi's influence on the world is well known, and his involvement in esports represents a major advancement for those involved.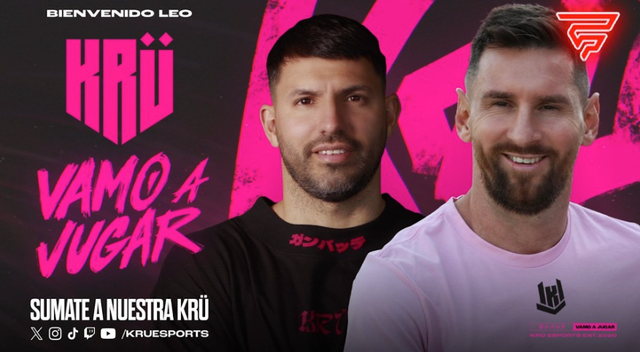 Messi and Aguero now co-own KRÜ Esports
One year prior to having a heart issue that forced him to retire from professional football while still playing for Barcelona, "Kun" Aguero founded KRÜ Esports. At the moment, only teams from KRÜ Esports are competing in Rocket League (a soccer game) and VALORANT (a shooting game). But Messi's presence and big salary can encourage more teams to play League of Legends, Counter-Strike, and other video games for this organization.
This year, 2023, KRÜ Esports took part in the Rocket League World Championship, VALORANT Champions, and VCT Americas League. "Kun" Aguero was there at every one of these competitions, giving his squad unwavering support.
"Kun" Aguero is regarded as "The greatest football player of all time" and is close friends with Leo Messi. Aguero also stated that he was able to rediscover the important principles of humility, endurance, and resilience thanks to KRÜ Esports.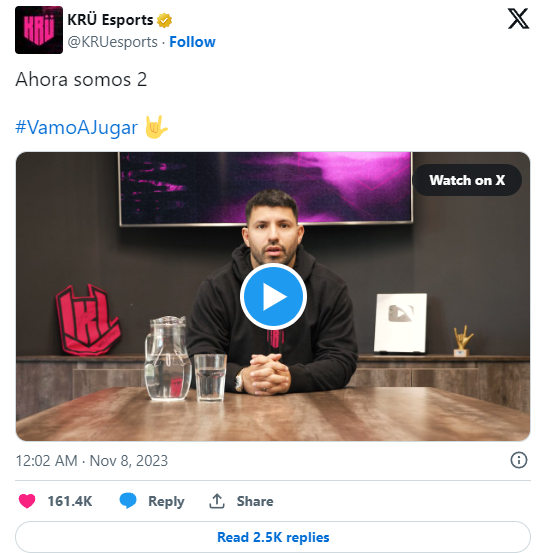 Aguero "posted" a statement on Messi.
Leo Messi's career was coming to an end, just as Sergio Aguero was forced to withdraw from professional football due to health issues. Messi, who is 36 years old, is a player in the American Professional League (MLS) for Inter Miami.
Along with being a talented player, Messi has drawn a lot of fans to MLS in general and Inter Miami in particular since joining the league. MLS has improved greatly since signing Messi, and it is currently regarded as one of the best leagues in the world.
Now, Messi is expected to play a big part in helping KRÜ Esports become more well-known throughout the world, especially in the Americas.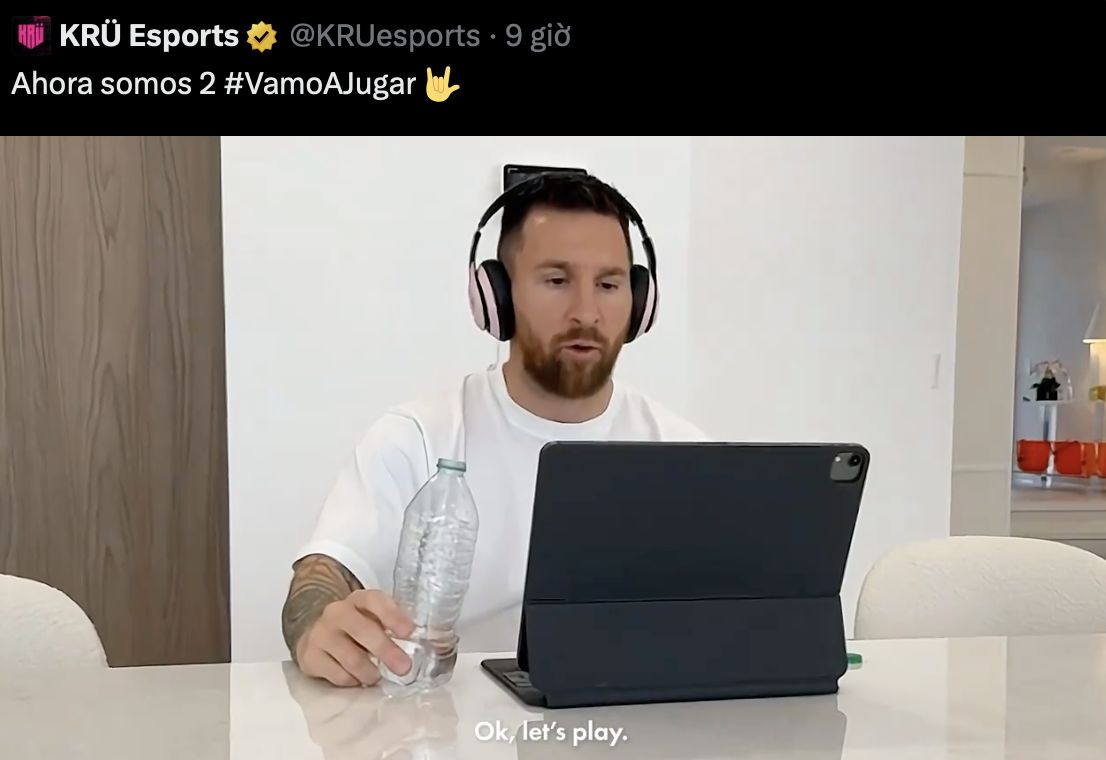 It is well known that Messi is not the only famous person involved in the global e-sports scene. In the past, Gerard Pique and Ibai Llanos fou
nded KOI (Spain) in December 2021; Defender Van Dijk invested in Tundra Esports, a strong Dota 2 team in the UK; Jesse Lingard with JLINGZ Esports and David Beckham with Guild Esports.