Tensions were high between Michael Jordan and B.J. Armstrong.
As great as Michael Jordan was, he was not necessarily the best teammate. Whether it was his demanding nature, competitive fire, or inclination to take every shot, being teammates with MJ was an exercise in patience.
One of the most famous stories about Jordan's teammates was when B.J. Armstrong swore never to pass him the ball in 1991. As detailed in the famous book "The Jordan Rules," Armstrong and power forward Horace Grant felt that Jordan was hogging the ball too much and decided to do something about it.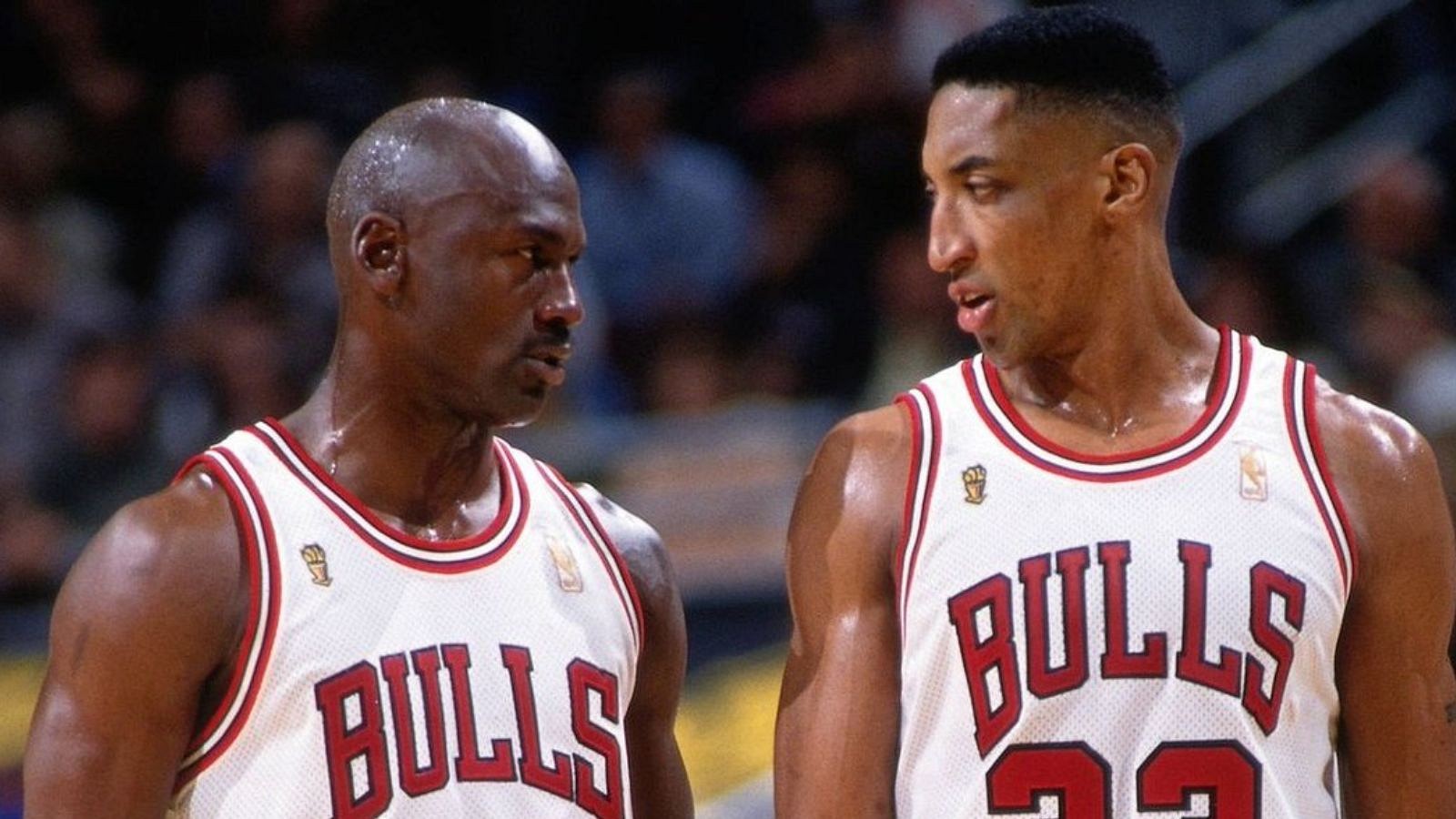 The baby-faced Armstrong played as a backup point guard in his first three seasons in the NBA. In 1991, his sophomore season, Armstrong was an integral part of the bench, averaging 8.8 points and 3.7 assists per game. However, he felt that Jordan—who averaged 22 attempts per game that season—was just shooting too much.
He shared his frustrations with Grant, who concurred with his sentiments. Together, the two vowed not to share the ball with Jordan in their next game against the New York Knicks.
"Armstrong knew what he had to do. "When I get it," he told Grant, "I'm shooting it. Jordan doesn't get it from me." "Me, too," said Grant. "Watch me against New York. I'll shoot it every time I get it," Sam Smith wrote.
Couldn't do it
For all their talk about freezing Jordan out at the Garden, Armstrong and Grant were not able to do it. Instead, Jordan shot 30 times, scoring 34 points in a 101-91 victory over the Knicks. Armstrong and Grant had solid games, shooting 16 times and finishing with 19 points combined.
With Jordan retiring following the 1992-1993 season, Armstrong would have his breakout season in 1994. He became an All-Star with stellar averages of 14.8 points and 3.9 assists per game. He also averaged 12 attempts per game.