Boston Celtics guard Malcolm Brogdon (13) looks on during the second half of an NBA basketball game against the Washington Wizards, Tuesday, March 28, 2023, in Washington. (AP Photo/Nick Wass)AP
That's why guys like Brogdon and Payton Pritchard were linked to the trade market throughout the summer. The Celtics even reportedly had a deal in place initially to ship Brogdon out to the Clippers as part of the Kristaps Porzingis trade. Of course, that three-team deal fell apart late as the C's pivoted in a drastic way, shipping out Marcus Smart to the Grizzlies to acquire Porzinigis from Washington.
The end result was the Celtics acquiring Porzingis while moving their emotional leader in a stunning deal. The subplot of all this is that Brogdon is still with the Celtics, and he wasn't happy about the initial flood of trade murmurs. Speaking on the Celtics Beat podcast, the Boston Globe's Gary Washburn spoke about Brogdon's frustration with the organization.
"He was not happy in July," Washburn said. "Is he the same level of unhappiness in September? We don't know. He hasn't talked all summer. … Malcolm Brogdon was not happy about the deal or potentially being dealt. He was pissed."
It's important to note how Brogdon entered the offseason. He suffered an elbow injury during the East Finals against the Heat, which severely hampered his abilities on the court. There were reports that the initial Porzingis deal fell apart because there were some concerns with Brogdon's injury going forward.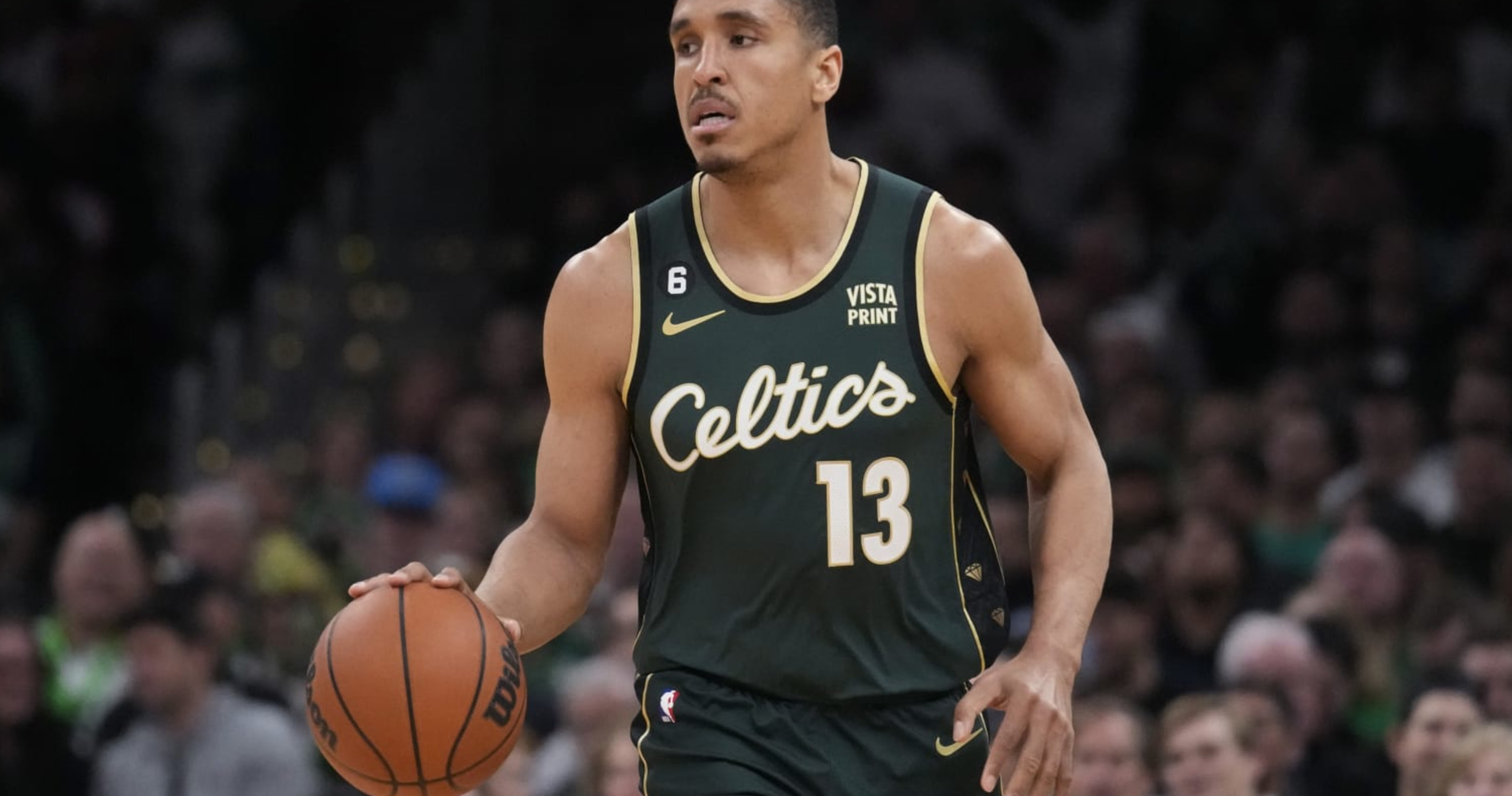 In contrast, the Celtics have publicly said they aren't too worried about Brogdon being ready for training camp. Speaking at Summer League in Las Vegas, Boston president Brad Stevens noted Brogdon feels good and there weren't any concerns moving forward from a health standpoint.
Celtics coach Joe Mazzulla, speaking at Jaylen Brown's extension news conference, also talked about Brogdon. As the second-year coach noted, it'll be a process between the team and Brogdon going forward. But the main question is how that unfolds in training camp if the relationship is rocky. Regardless, the Celtics will open camp soon as the season opener is a little more than a month away.
"The organization has had a few conversations," Mazzulla said. "I think anytime you are in a situation like that and you are in a relationship, you just have to take some small steps into it. There is a healing process, there is a listening process and to see where we are at and where we have to get to. We've had some conversations as an organization, but at the same time, we understand the situation, and as the healing process goes on, we will move forward as well as you can."