Fortunately for Team USA, they have already clinched a spot in the Paris Olympics thanks to losses by Brazil, Puerto Rico and the Dominican Republic.
But entering the quarterfinals, is Team USA still favored to win the World Cup?
The United State squad is a 16.5-point favorite against Italy for Tuesday morning's matchup. And despite the loss to Lithuania, SportsBetting.ag and BetOnline still have Team USA favored to win the gold medal.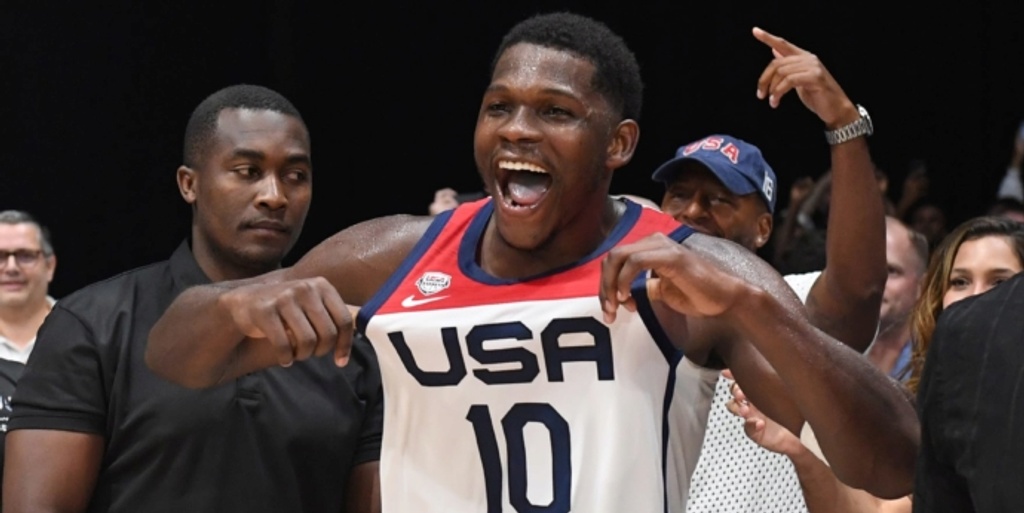 It helps that France (which featured NBA players Rudy Gobert, Nicolas Batum, Evan Fournier and Frank Ntilikina) was upset after just two games – thanks to losses against Canada and Latvia. Entering the World Cup, France had the second-best odds (8/1) to win the tournament after Team USA (even odds).
Through five games, Anthony Edwards is leading the team in scoring, with 20.8 points to go along with 4.2 rebounds, 2.6 assists and 1.4 steals, while shooting 48.1% from the field, 35.7% from three-point range and 75% from the free-throw line.
Austin Reaves has been a major contributor as well, averaging 10.8 points, 3.0 assists, 2.2 rebounds and 1.8 steals on 52/46.2/91.7 shooting splits. Paolo Banchero (10.2 points, 3.4 rebounds) and Jalen Brunson (10.2 points, 3.8 assists, 3.2 rebounds) have also played well thus far.
Team USA's biggest weakness has been its lack of size and rebounding. The only big men on the roster are Jaren Jackson Jr. and Walker Kessler (who has played just 6.2 minutes per game), with Banchero also playing as a small-ball five. Josh Hart is currently leading the US in rebounding with 6.2 boards per game, followed by Edwards (4.2) and Bobby Portis (4.0).
Through the last two games, Team USA has allowed 41 offensive rebounds, with Lithuania and Montenegro combining to outrebound the US by 34 boards.
The United States will face Italy on Tuesday morning at 8:40 a.m. EST.