What's happening: "Tutankhamun: His Tomb and His Treasures" is at COSI through Sept. 4, recreating the burial site of the boy king exactly as it was discovered.
Why it matters: Columbus is the only U.S. city displaying the popular touring exhibit this year — 100 years since the tomb's contents were unearthed.
It showcases 1,000 replica objects created by Egyptian artists and is said to be more complete than any previous exhibition of original artifacts.
Of note: The originals aren't currently viewable even in Egypt, as construction wraps up on a Grand Egyptian Museum to house them.
Catch up quick: Pharaoh Tutankhamun ascended to the throne around 1332 B.C. at age 9. He died 10 years later, possibly from a leg injury or illness.
His biggest achievement was restoring traditional Egyptian religion and art after his father's radical reforms destabilized the country.
Tut is best known for his tomb — found largely intact in 1922 and opened in 1923 — that is considered one of the most significant archaeological discoveries of the modern era.
How it works: COSI's 15,000-square-foot exhibit starts by recreating a treasury, coffin chamber and antechamber, supplemented by videos and a carry-along audio guide.
After those three rooms, all the beautiful afterlife treasures are displayed individually in a traditional museum setting, from massive coffins and shrines to intricate jewelry and reed pens. Explore up-close at your own pace.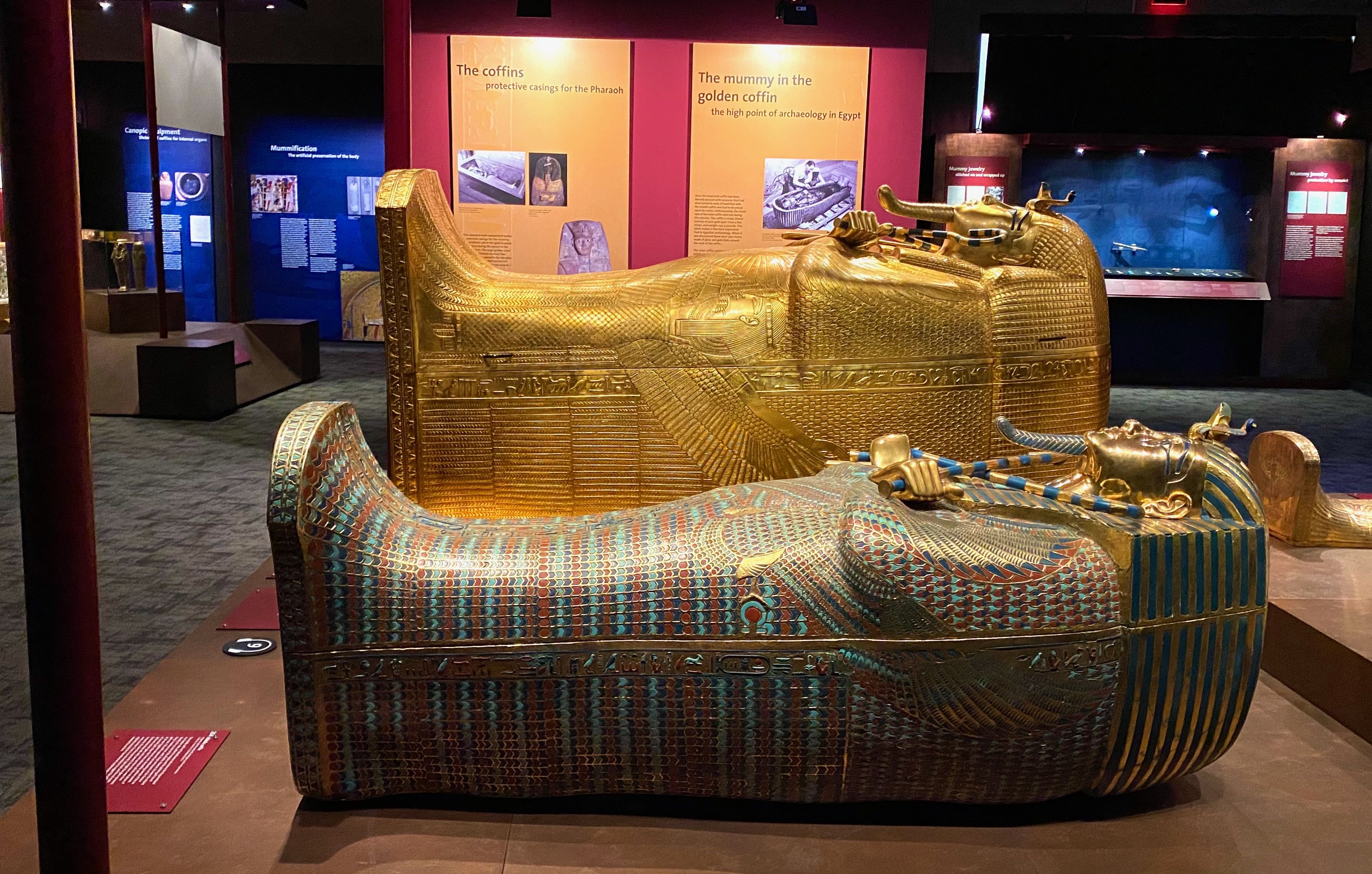 My take: The artifacts were breathtaking, like a history book come to life.
Don't be deterred by the fact that they're replicas — you'll still be wowed by the gold-gilded objects shining under the spotlights.
???? Pro tips: The first weekend sold out and tomorrow nearly has too, so reserve a timed ticket early if you hope to visit soon.
Set aside about two hours to see and hear everything.
????️ If you go: 10am-5pm (7pm through April 1). $40 adults, $35 ages 2-12, including COSI admission.