What's one team to hope has a let down season providing the Celtics with an opportunity for an attractive mid season trade? — Florida Man
That's a fascinating exercise to consider. I think when you look at a potential closing lineup for the Celtics, there are question marks about who should be the fifth guy in that group along with White, Tatum, Brown and presumably Porzingis. Will this team go double bigs with Horford or Rob Williams in those big moments? Stay smaller with Malcolm Brogdon? It's possible neither of those potential answers on Boston's current roster are perfect solutions for a team with title aspirations so finding other elite in that closing lineup would be an aspiration if those options fall through.
When it comes to picking a team to fill that void, I think there are a few middle-of-the-road squads that could try to blow it up this year if things don't start well. Toronto (OG Anunoby?) would have a lot of intriguing pieces. The same goes for teams like the Bulls, Nets, or any middling Western Conference team. A lot of these teams are in win-now mode but that could change in a hurry and the Celtics are positioned to be players in trade talks with a host of draft assets along with some movable contracts. Who exactly is the right target for the Celtics will largely depend on how this new-look roster looks together, especially during crunch time moments.
Hello Brian. Couldn't a reporter like yourself call Brogdon's reps for an interview to clear the air? Do you prefer starting Rob or Al next to KP? How deep in the bench do they go to start the season, 10 or 12 deep, or does preseason performance by bench players determine that? — Eddy FB
If Brogdon wanted to clear the air, there are countless avenues he could have taken to do that. He's electing not to talk yet on the record which is very much his right so it's likely we will have to wait until Celtics Media Day to hear his two cents on the situation.
I go back and forth on the starting lineup with Porzingis. My gut says Rob but I honestly want to see what it looks like during the preseason. They may stick with Horford in there to begin since he's a prideful guy and will likely be resting back-to-backs anyway (giving Rob a chance to start those). In all honesty, how it looks during the first few weeks of camp will likely lead to the answer. Joe Mazzulla may have an idea of how he wants to start games but he needs to be open to pivoting if there is a certain grouping that looks better together/maximizes the strengths of the entire starting five. As far as rotation depth goes, it's all dependent on how the preseason goes. Presumably, Pritchard, Brogdon, Al/Rob and Hauser are all safe bets to play off the bench. If others push their way into that mix, all the better.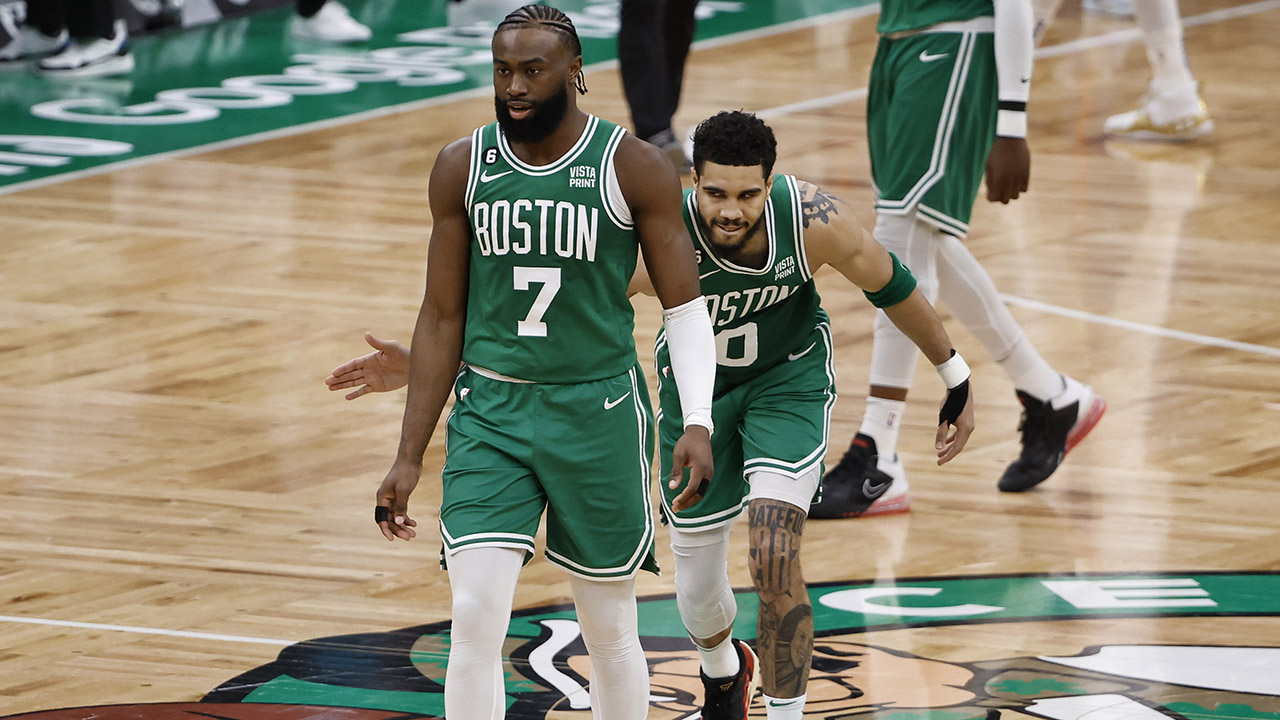 If Brogdon wants out, what would he need to be packaged with in terms of picks to swap him for Buddy Hield? – Alex P
The Field contract is an interesting situation as my colleague Souichi Terada laid out yesterday on MassLive. There are a few things going against a potential deal here involving Brogdon. To start, the Pacers traded him last year since they are loaded at guard so they would have no interest in taking him back (making a third team having to get involved which is always tricky). Hield is an expiring contract but is certainly not a clear-cut upgrade on Brogdon so it seems like very much a lateral move for Boston particularly when you consider Hield isn't much of a defender. If the Celtics are going to move Brogdon, they need to be doing it for a clear upgrade and I don't think Hield is that guy at this stage.
This team is going to be much longer in the rotation. This feels like a response to CLE/MIL/PHI as much as Miami. If they continue to play drop what type of teams could start to be a problem for them with this roster construction? If Indiana takes a step forward they could be our kryptonite, same with Orlando. — Thomas H