Messi, 36, is enjoying life in the United States, having set the MLS alight with a series of scintillating performances for Inter Miami.
The seven time Ballon d'Or winner has scored 11 goals in 11 appearances and helped lead the Florida based club to their first ever piece of silverware when they lifted the Leagues Cup last month.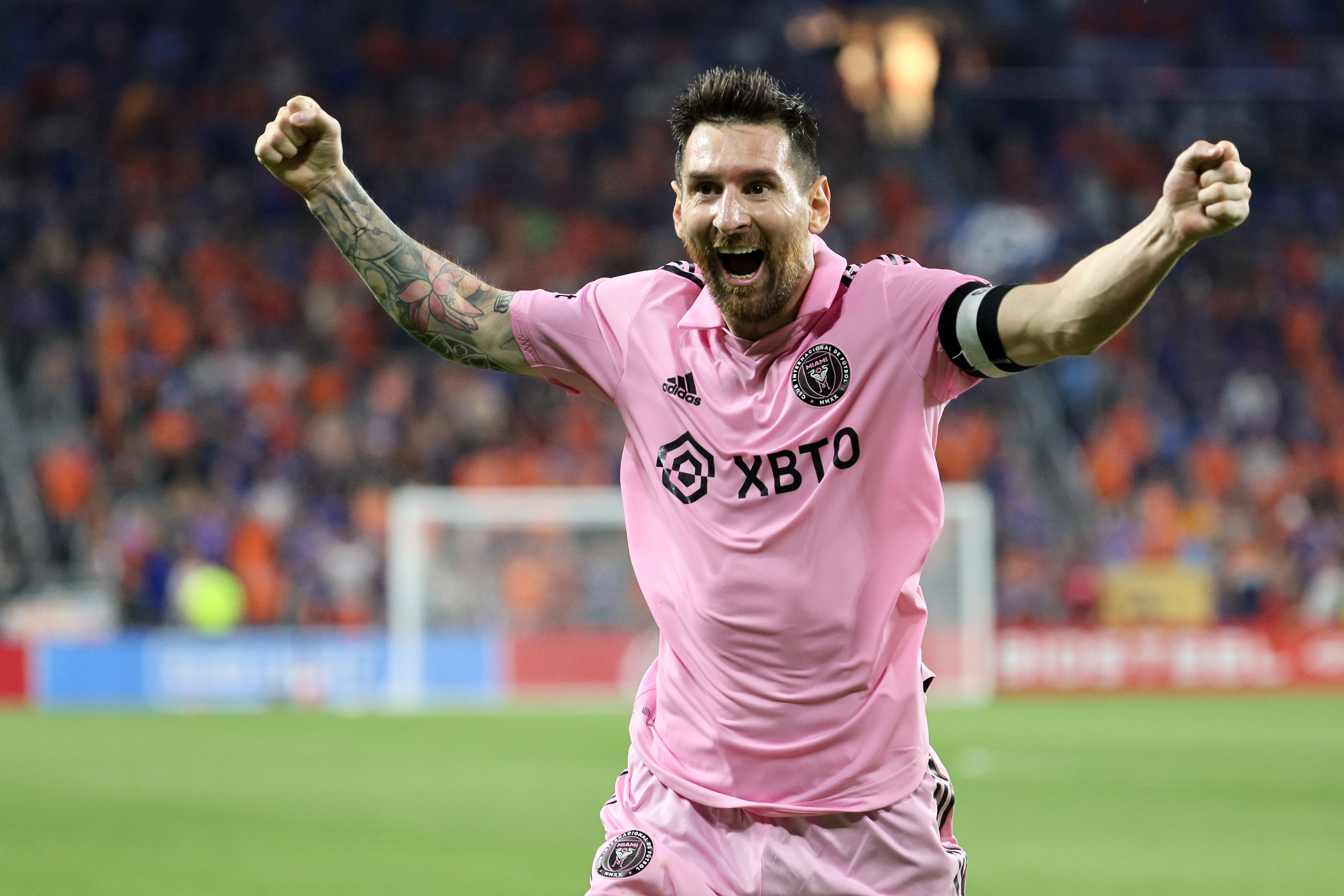 However, Messi is already looking ahead to life after football, and which path he may take when he eventually hangs up his boots.
Speaking in a recent interview with Argentine media outlet Olga, the World Cup winner revealed he would consider becoming a sporting director in the future.
Lionel Messi kissed on the neck by Argentine comedianCredit: Twitter/@miguegranados
What am I going to do? I don't know," said Messi. "I like everything related to football, I like being with kids, teaching, sporting director too."
Plenty of former footballers take on roles as sporting directors to oversee the day-to-day running of clubs.
And due to Messi's obvious ties with Barcelona, many may suggest he could replace former Chelsea midfielder and former teammate Deco, who currently holds the position at the Spanish club.
It should be noted that Messi has made no indication he would be keen to return to Barcelona in any capacity, but his untouchable status at the Camp Nou would certainly put him in contention for the role.
Although it would seem Messi is a way off retiring just yet, with the little magician admitting he has his sights on returning to boyhood club Newell's Old Boys.
"I always had the idea of ​​being able to enjoy Argentine football, to play for Newell's and, even more, to be world champion," Messi added.
"I want to continue to love what I do. I don't want to think about the future, I want to enjoy it as much as possible. What I love most is playing and playing football."
While he hinted that the 2026 World Cup wasn't out of the question, stating that he would take each day at a time.
"I want to arrive at the Copa America in good condition, it will be good," he continued. "Then I will see depending on my state of form.
"I'm not thinking about the next World Cup yet, because it's far away. The years have passed and we have to see how I feel, I will see it day by day."
SPORTbible are on WhatsApp! We've launched a dedicated news channel to send you the latest news, features and plenty more directly on WhatsApp and all you need to do to sign up is click through to our one-way broadcast channel here HERE for 'SPORTbible News' to appear in the 'Updates' tab on your WhatsApp.