During the final year of his tenure with the Boston Celtics, Grant Williams steadily fell out of favor with the fanbase. And to a degree, with head coach Joe Mazzulla as well.
On March 1, Williams saw his first healthy scratch in nearly two years after being a constant face in the Celtics rotation under both Brad Stevens and Ime Udoka. And as the playoffs got underway, Williams' decrease in playing time persisted.
Williams, just one year removed from appearing in every 2022 postseason game, started the 2023 playoffs with two DNPs. He picked up three more throughout the rest of the run and failed to earn consistent minutes.
A scuffle with Jimmy Butler and struggles driving to the rim caused Celtics fans to turn on Williams throughout the season. By the time he was traded to the Dallas Mavericks, most fans were happy to see him go, even though Boston got nothing back in return.
With Williams gone, the Celtics will have to replace his output. Stevens brought in a slew of wings and forwards who will help with that, but none can do it alone.
For all his faults, Williams fits the mold of the perfect NBA role player, specifically of the 3&D variety. He shot roughly 40% from three-point range for two straight seasons and was one of Boston's most versatile defenders, capable of guarding wings, forwards, and some of the NBA's best big men.
During the regular season, Williams was the Celtics' primary defender on Joel Embiid and Nikola Jokic and their secondary defender on Giannis Antetokounmpo, Pascal Siakam, and LeBron James, all while being one of the most effective corner three-point shooters in the NBA. There simply aren't many players in the league capable of taking on both of those responsibilities.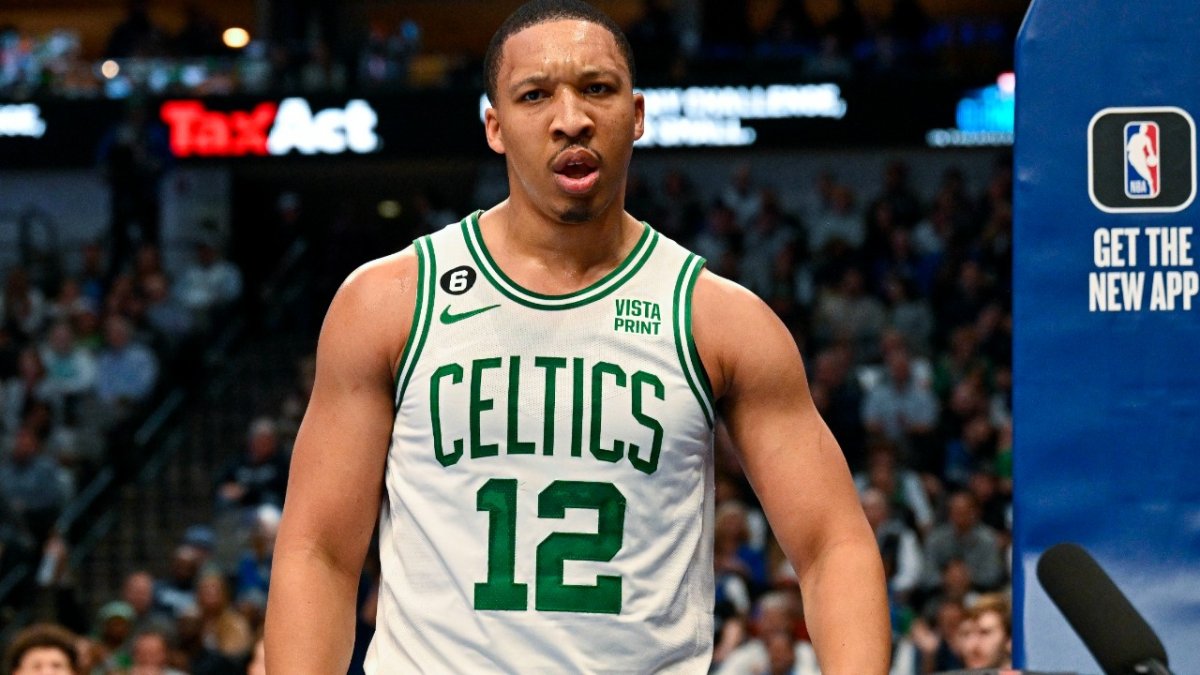 Instead, the Celtics will have to replace Williams' production by committee this year.
Offensively, Sam Hauser and Svi Mykhailiuk will be tasked with replacing his three-point shooting. Hauser should receive most of the minutes in that role, as he was elite from beyond the arc last season. Mykhailiuk can also chip in with some minutes if need be.
On the other end, Lamar Stevens, Boston's newest addition, will likely have to replace Williams' defense. Stevens emerged as a quality rotation piece for the Cleveland Cavaliers last season, who finished with the best defensive rating in the NBA. Oshae Brissett and Jordan Walsh can also help in this area, but neither are quite as strong or adept as Stevens on that defensive end.
According to Adam Himmelsbach of The Boston Globe, the Celtics will also look to Stevens to replace some of the toughness and grit Williams and Marcus Smart brought to the table.
But past that, Kristaps Porzingis, oddly enough, will also have to help replace Williams' defensive play, as Stevens, Brissett, and Walsh aren't versed in guarding big men. And with Al Horford being 37 years old, expecting him to guard the likes of Embiid, Jokic, and Antetokounmpo throughout the regular season is a big ask.
With the addition of Porzingis, Williams likely wouldn't have received a ton of playoff minutes on this current Celtics team. But there's more to basketball than the playoffs.
Boston needs to get through the regular season first, and without Williams' interior defense and elite three-point shooting, they'll have to find other sources of production in those areas. And unfortunately, they don't have any singular player who can provide that.
When Hauser or Mykhailiuk are in to nail some threes, the defense will suffer. When Stevens, Brissett, and Walsh enter the game to pick up the slack on defense, Boston's three-point shooting will take a hit. And again, none of the forwards the Celtics signed can guard the post as well as Williams.
And on top of all the on-court questions, none of the players Boston brought in can replace the leadership Williams provided to the Celtics. The Athletic's end-of-season tell-all revealed as much.
Along with Smart, Blake Griffin, and others, Williams helped his teammates understand defensive coverages when they were confused after timeouts. Jayson Tatum and Jaylen Brown went to Mazzulla to personally ask for Williams to get more minutes. He was an important leader and locker room presence who was well-respected by his teammates.
Williams is far from a flawless player. He has his flaws, as does every NBA role player. But replacing him will be more challenging than most realize, as the Celtics will attempt to do so by committee, and there is no perfect solution.