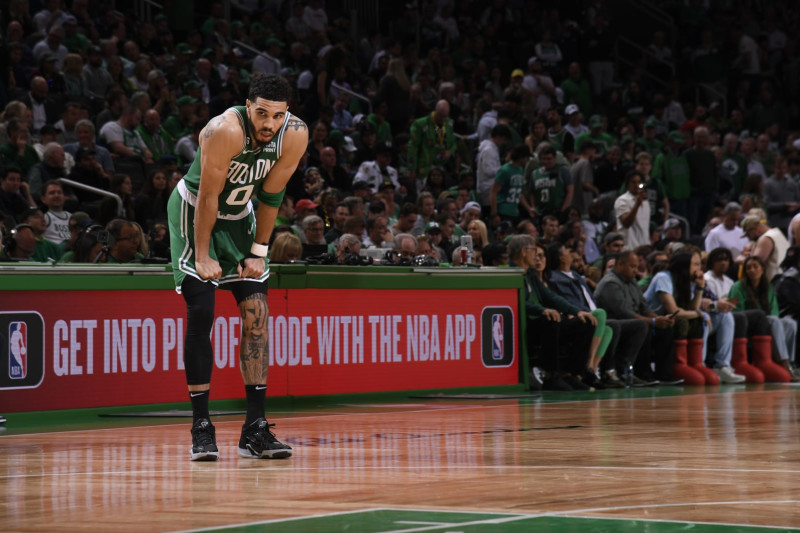 Brian Babineau/NBAE via Getty Images
The Boston Celtics underwent a striking makeover in the offseason, one that is risky for a relatively young nucleus that participated in the NBA Finals just two seasons ago.
On paper, the new acquisitions are an impressive sight. Jrue Holiday and Kristaps Porziņģis are in the fold in place of Marcus Smart, Robert Williams III, Grant Williams and Malcolm Brogdon.
Whether or not the new pieces fit will be determined on the court, but the aggressive front-office approach further emphasizes the urgency of trying to capitalize in the midst of a championship window.
Jayson Tatum, the 25-year-old franchise player, spoke to Bleacher Report in an exclusive interview on his involvement with player personnel decisions, how he handled the departures, his message to Holiday, and why he subscribes to the notion that this team has to win now.
'Approach Every Season Like This Is the Year'
1 OF 6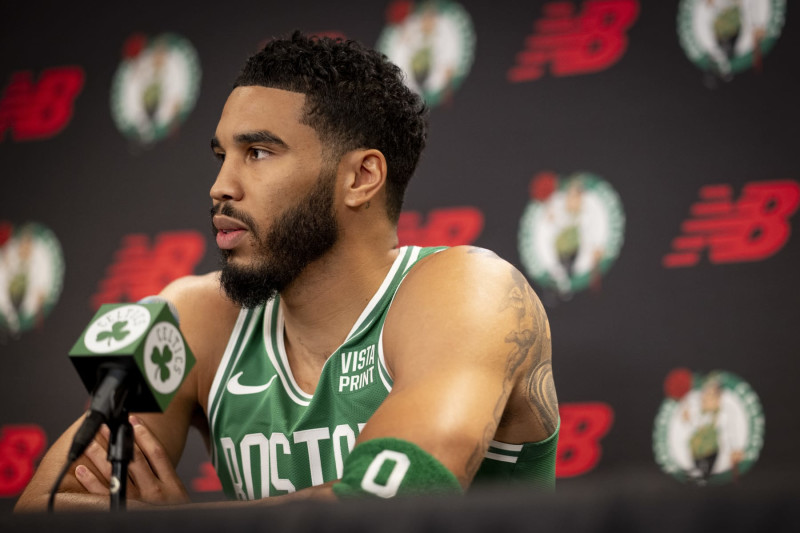 Maddie Malhotra/Getty Images
"I feel like ever since we went to the Finals, [there's been pressure]," Tatum told B/R.
"There are a handful of teams that realistically have a shot to win it. And over the last year or two, we've been one of those teams that realistically has a shot.
"I don't know if it's pressure, but it's just not taking things for granted by maximizing the opportunity and the talent. Because you're not always going to be on a team that has a realistic shot. You can't come in with the mindset that [this window is] going to last forever and we have so much time.
"No, we need to approach every season like this is the year we have to make it happen, because you don't want to take any time for granted."
'It's Always Tough to See Guys Leave"
2 OF 6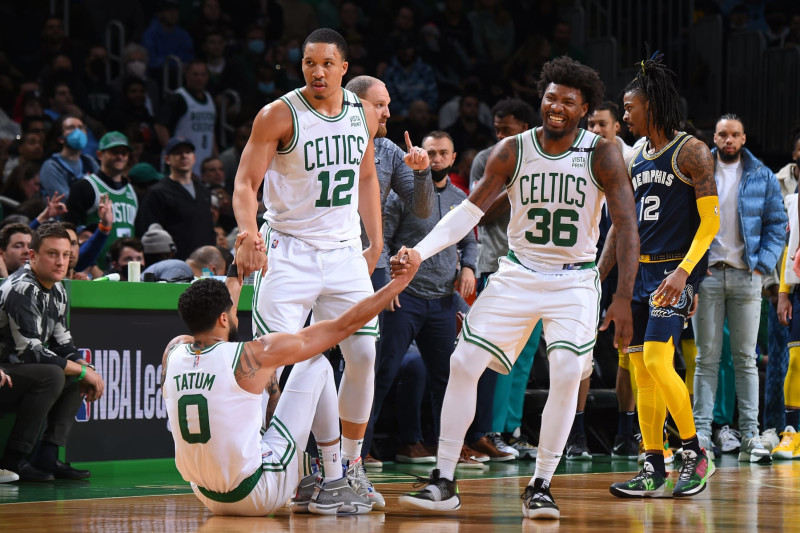 Brian Babineau/NBAE via Getty Images
Smart was considered the heart and soul of the Celtics during their climb to elite status and is now a member of the Memphis Grizzlies. Williams III emerged as a dominant defensive anchor as a Celtic and Brogdon won Sixth Man of the Year in his lone season with the team. Both Brogdon and Robert Williams were sent to the Portland Trail Blazers. Grant Williams left via free agency for the Dallas Mavericks.
Management often consults with their star players before any drastic moves are executed. Tatum said he chooses not to get embroiled in those conversations on a deep level out of respect for his teammates.
"For the most part, I try to stay out of it," Tatum told B/R. "I may have conversations with Brad about whether I would like to play with this guy one day or do I think he would be a good fit. I think that's with any organization.
"But I saw on Twitter that we traded for Jrue Holiday and likewise with K.P. and trading Smart. I never want to get involved with things like that. My job is to show up and play. It's not my job to trade and handpick guys or anything like that.
"A lot of those guys that we traded, I was really close with. I spent my entire career thus far with Smart and almost my whole career with Grant and Rob, and a year with Malcolm. It's always tough to see guys leave, especially when it's on short notice."
'They're Going to Have a Hell of a Team"
3 OF 6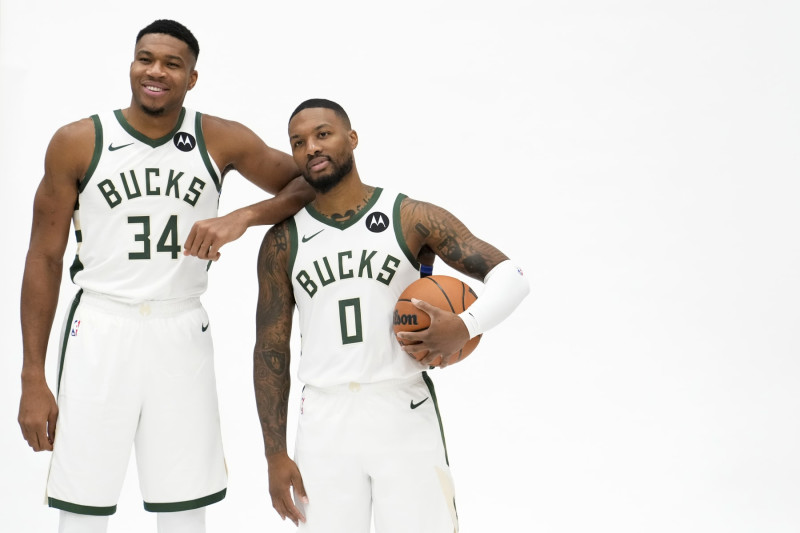 Patrick McDermott/Getty Images
Out of due diligence, the Celtics flirted with the idea of making a run at Damian Lillard before the Portland Trail Blazers traded him to the Milwaukee Bucks. Even though the Celtics were not a serious landing spot, the four-time All-Star continued to monitor Lillard's situation.
Suddenly, Tatum's path back to The Finals became exceedingly more challenging when Lillard arrived in the East.
"I was surprised," Tatum told B/R. "You saw the Dame trade talks all summer, and I never saw Milwaukee in that conversation. I never heard about them [being interested]. So, opening up my phone and seeing that definitely shocked me.
"They're going to have a hell of a team. There's no way around that. They have two of the best players in this league at two of those prime-time positions. They're going to be tough, but it's gonna be fun. I'm looking forward to this season. It's a lot of really, really good teams in the league and it's going be some good basketball this season."
'He's a Champion'
4 OF 6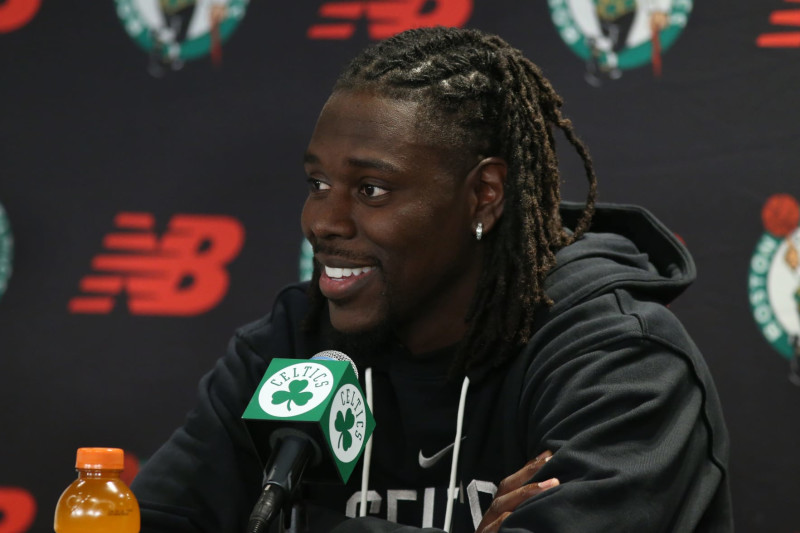 Jonathan Wiggs/The Boston Globe via Getty Images
Days after the Damian Lillard-to-Milwaukee trade, the Celtics came with a curveball of their own by procuring Holiday to be the team's floor general to combat the Bucks' new arrival.
"I'm extremely happy to have him," Tatum told B/R. "Jrue's one of the most well-respected guys in this league. He's a champion. We won a gold medal together two summers ago. So, I know him pretty well and know he is a hell of a player, a hell of a teammate.
"I told him we're lucky to have him and we're going to try to get it done."
'I Haven't Had a Teammate Like Him'
5 OF 6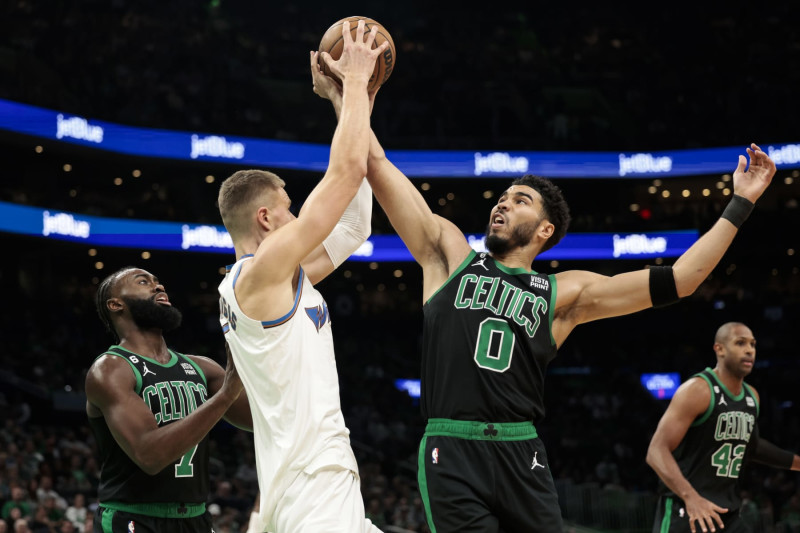 Nick Grace/Getty Images
The Celtics now have more star talent, but are they deep enough, and is there a concern about depth and durability in the frontcourt?
"Rob was a big part of the success that we've had over the last few years. He was a big reason why we got over that hump and went to the Finals," Tatum told B/R.
"So yes, it's going to be tough losing him. But, you know, we got K.P. I haven't had a teammate like him thus far. I haven't had a low-post presence that is that versatile and can score with the best of them. He brings a different dynamic.
"There's a lot of time and a lot of basketball to be played. Nobody is exactly sure how they're going to look right now. We got to still roll the ball out on the court and get it on."
'I've Been Playing Basketball Since I Was Four … It Was Never About the Money'
6 OF 6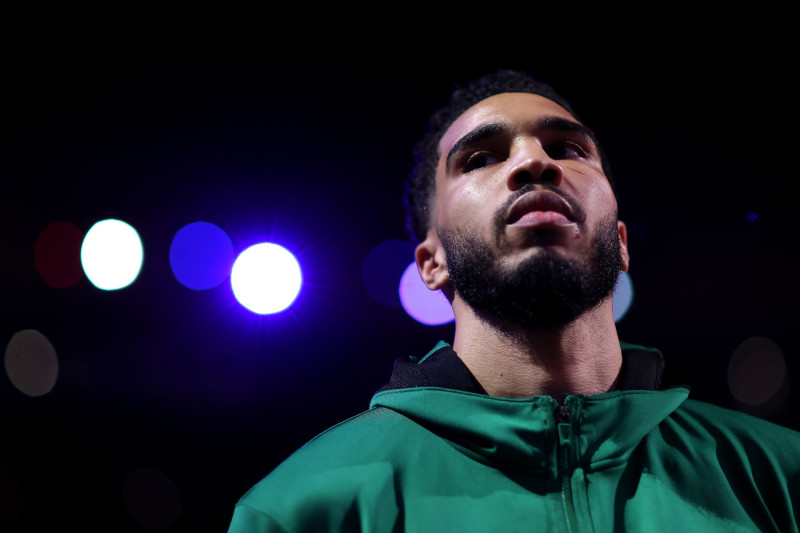 Maddie Meyer/Getty Images
Off the court, Tatum will be in line for a massive payday next summer. By reaching all criteria for the designated veteran supermax extension, he could sign a mammoth five-year extension worth approximately $330 million at the end of the 2023-24 season.
It would be the richest contract in NBA history.
"Honestly, it's not something I've thought about at all. I don't try to look too far in advance," Tatum told B/R.
"That's not something that motivates me. Yes, I want to be compensated for what I do. I've been playing basketball since I was four, and it was never about the money. I'm in a position where I'm blessed and have more money than I ever thought I would have. And my family's taken care of. I just look forward to playing basketball and doing what I love. And when the time comes, I'm certain that whatever happens will happen.
"But at this moment, honestly, I can say I haven't thought about that. It's a year from now. I'm just looking forward to the first game of the season.
"Honestly, losing the way we did in the playoffs kind of stung this summer. So I'm just eager to get back out on the court and have a hell of a season."